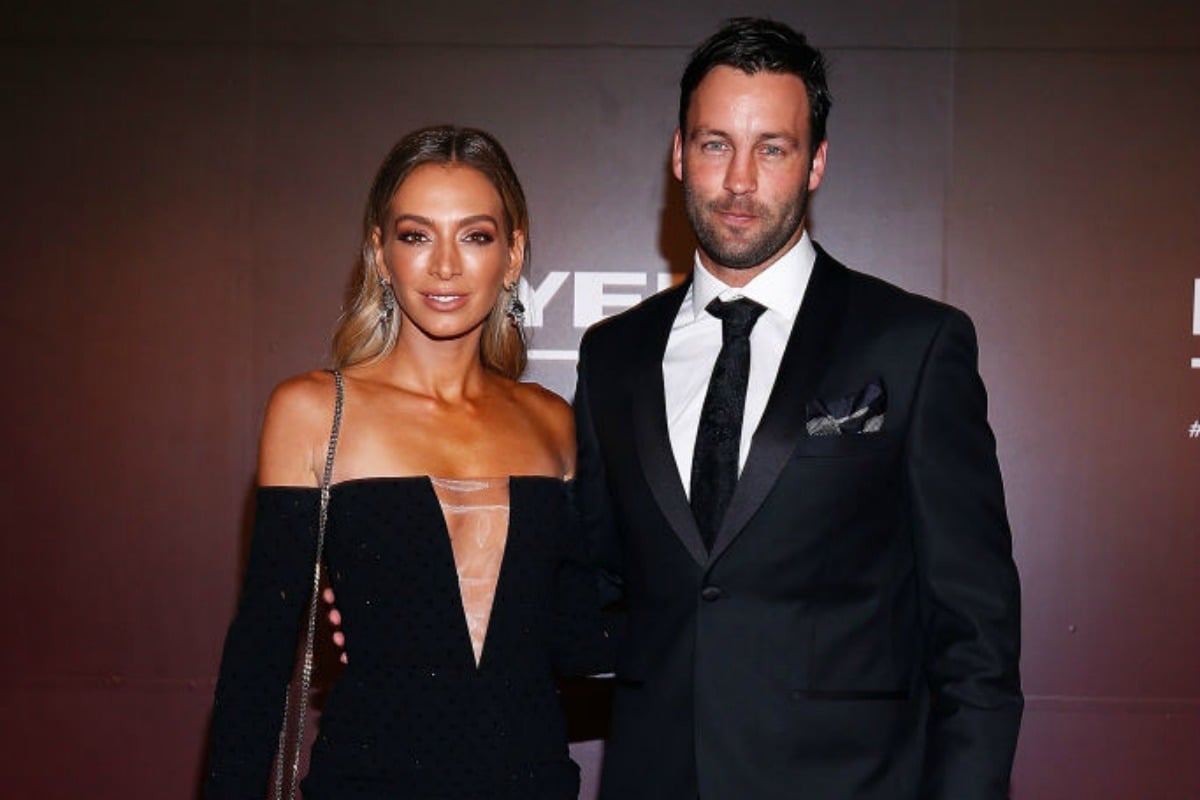 Would a man really cheat if a woman hadn't caused him to 'lose interest'?
Would he have ever strayed from his marriage if his wife had been able to maintain a "happy, grounded home"?
Would the relationship have broken down if she hadn't "pushed them apart"?
These are the questions that inevitably emerge whenever news breaks about a high profile man cheating on his spouse.
If he cheated, the next question is: why?
Of course, these are the exact questions being raised by the tabloids following Nadia and Jimmy Bartel's separation. While it's hard to distinguish between truth and rumour, the gist of the break up (many details of which have been reported by journalists who are friends of Nadia's) seems to be:
Nadia allegedly discovered text messages on Jimmy Bartel's phone, suggesting he was cheating with Lauren Mand, an Australian woman living in the UK
Jimmy is rumoured to have flown to London seven weeks ago, before the couple allegedly separated when he returned
Jimmy and Nadia unfollowed each other on Instagram,
Rumours about their split began when they unfollowed each other on Instagram
Neither Nadia or Jimmy commented immediately. Then, two weeks ago, Nadia spoke to the Herald Sun, confirming it had been a "difficult month".
"Although I'm heartbroken, I don't want to comment specifically on what's been reported about Jim's trip to the UK as I don't think that is in anyone's interests," she said.
"My single focus now is to continue to protect, care and provide for my two beautiful boys as this is a personal matter."
Watch: Nadia Bartel on having a career after kids. Post continues after video.
Days earlier, Jimmy had told 3AW, "it's not great".
He didn't specifically engage with the rumours, and simply said, "I am probably not going to provide any commentary on it."
But somehow, despite any named sources or tangible evidence, the story has been developing in a predictable direction: Jimmy allegedly cheated. But who could blame him?
In a (since deleted) story published in New Idea on Monday, titled 'Nadia and Jimmy Bartel: The truth at last – why they REALLY split,' it was reported that Nadia had "turned into a 'monster WAG'," consumed with projecting an image of a "power couple".