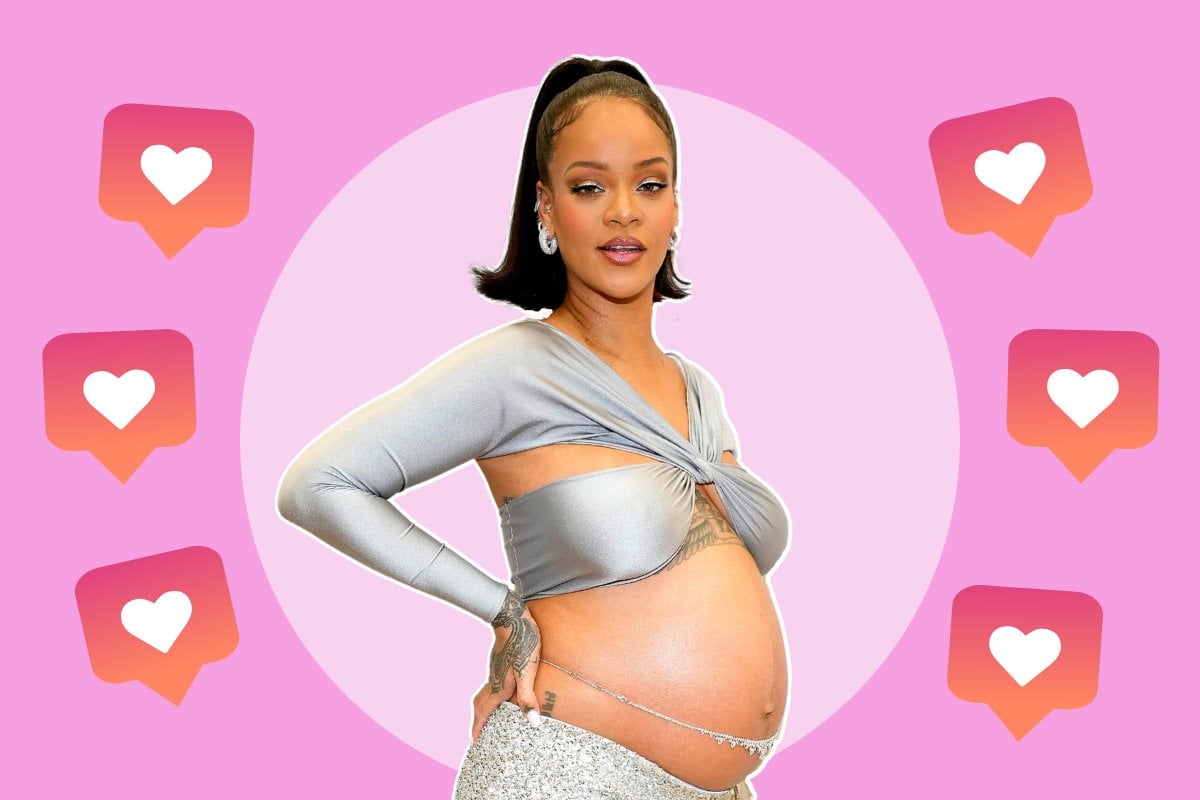 On April 14, the internet's so-called 'messiest fashion influencer', Louis Pisano, hit send on a tweet they shouldn't have.
"Rihanna and A$AP Rocky have split. Rihanna broke up with him after she caught him cheating with shoe designer Amina Muaddi," they wrote.
Um. What???
The 'news', which came out of nowhere, sent everyone into a tailspin.
Rihanna is an internet darling, a pop culture icon and is currently heavily pregnant with her and A$AP Rocky's first child. The idea that her boyfriend could cheat on her just days out from giving birth was the perfect storm for a viral internet rumour.
Watch: Iconic celebrity pregnancy reveals. Post continues below video.
So, of course, it took off. It didn't matter that it was completely unverified, with not even a smidge of evidence.
There were memes, reaction tweets, TikToks and more. Mainstream publications picked it up. It didn't take long for Page Six to publish a rebuttal of sorts, sharing quotes from a number of sources who claimed the information was "100 per cent false".
It wasn't until a while later, after Amina called it "an unfounded lie" and after Louis apologised via their Instagram story, that people truly believed that it wasn't true.
As it unravelled, it reminded me a lot of a 2021 rumour about an affair between Kanye West and beauty guru Jeffree Star, masterminded by TikTok user Ava Louise.
"A lot of people in the scene have known for a while," Ava claimed.
Well, no. They hadn't. It was not true at all, not that the jokes, memes and search for 'receipts' cared.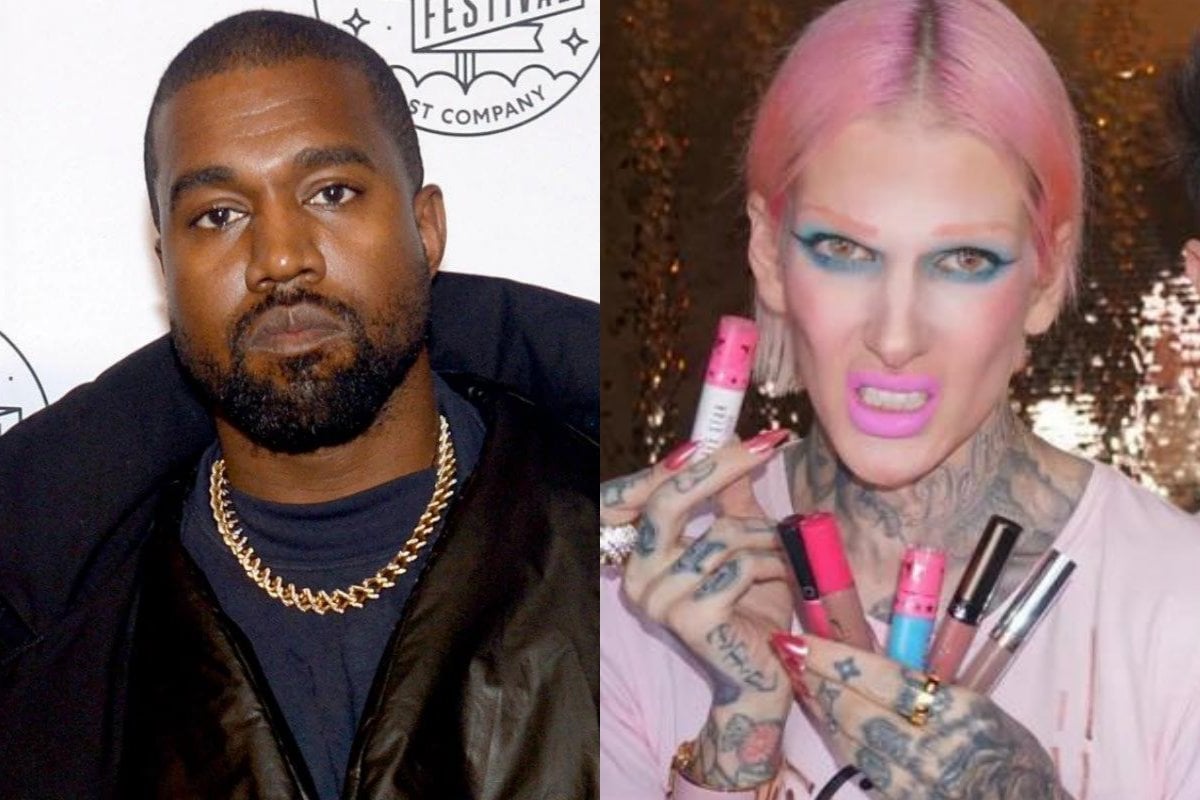 Image: Getty/YouTube.