Fourteen years ago, Australian Idol judge Ian 'Dicko' Dickinson broke a young woman's heart on national television.
Not because of her performance of Destiny's Child's 'Survivor', but for the way her body looked in a figure hugging gold dress that skimmed her thighs and caught the light.
For those who erased the moment from their memories, Dicko shocked the country when he told a then 21-year-old Paulini Curuenavuli on national TV she should "choose more appropriate clothes or shed some pounds".
In an era before Twitter feedback and wars, the fat-shaming comments marked one of the first times we heard a woman's appearance openly criticised on Australian TV.
But can you imagine that happening in 2017? The answer is no, because it wouldn't.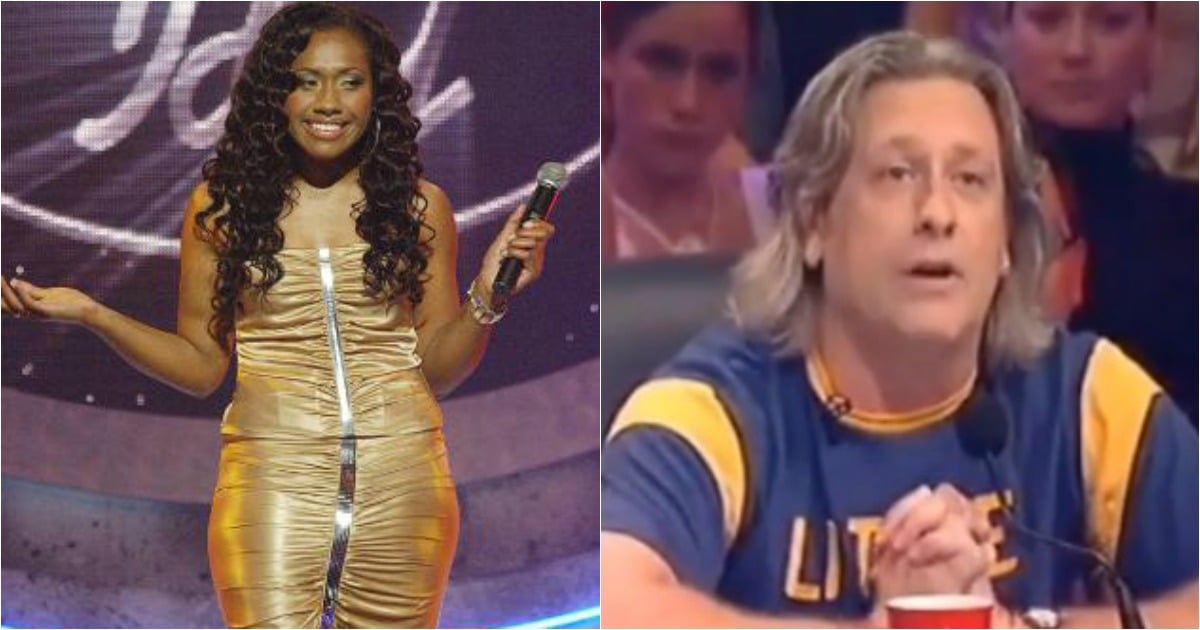 This week, Dicko 'apologised' for his hurtful words from way back in 2003. But it missed the mark.
While promoting her new musical, The Bodyguard on Hot91.1's breakfast show, Dave, Sam & Ash, Paulini heard how the former Idol judge is so proud of how far she's come.
"I cannot believe that it was 13 years ago that I said those 11 mundane words that sent the Australian media into meltdown," he said in a pre-recorded message to the singer.
"Those little cruel words that I said turned you and me into Australian reality TV's power couple. I was trying to be nice at the time, can you believe, but I'm glad that you've gone on to do such great things... I'm so proud of you."
While Paulini appreciated the sentiment, I can't help but notice a few things missing from his apology. Among which is, an actual apology.
Nowhere does he apologise for the hurt his throwaway opinion may have caused. Nowhere does he acknowledge the often irreversible effects fat shaming can have on a woman's self worth. For some, such comments never stop stinging.
What of the tears and therapy sessions, the hours spent on the treadmill and in front of the mirror? What of the negative voice in your head that never goes away, saying 'no' to the bread basket or a second slice of birthday cake... all because of a gold dress?
"[The comments] hurt my confidence. I went backstage and started sobbing," the now 34-year-old said in 2014 in an interview with Woman's Day, articulating exactly why you wouldn't hear a judge criticising a contestant's outfit on a talent show in 2017.
LISTEN: Mamamia Out Loud discuss if it is ever OK to comment on a person's weight (post continues after audio...)
In the same breath, Dicko also backhandedly speaks of the incident as the thing that put the pair on the map, as if it were a launching pad for Paulini's now successful career as a musician and performer.
While there's no doubt many of us remember that fateful gold dress from over a decade ago, not all publicity is good publicity. Especially if the person in the eye of the storm is hurting and humiliated.
Like so many others, her success comes down to a combination of talent, work ethic, opportunity and resilience, not an item of sparkly clothing that happened to be selected for her by a stylist from a rack full of options.
Paulini's career was and is not defined by those 11 words that drew boos from the crowd. But I'm not sure the same can be said for Dicko.