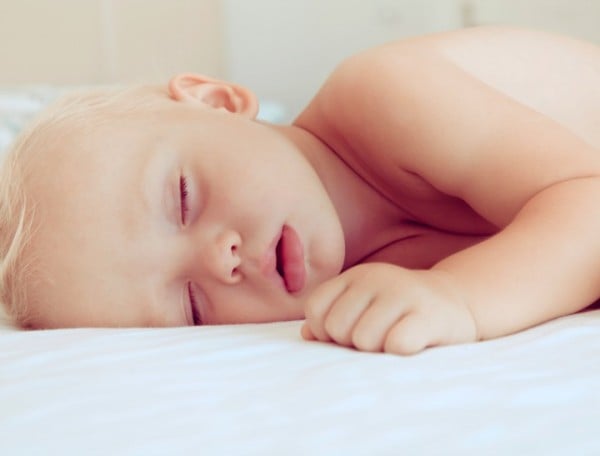 As a new mum, you don't get much sleep. It's just a fact. Also as a new mum, you will have the mind of a crazy person. Partly because of the sleep factor, partly because you don't know what the fuck you're doing… but mostly because you are so damn terrified of everything.
I'm a first-time mum, and there have been many times in the past seven months when I've wished for some type of device that could record the absurd thoughts running through my head, especially at night. I do everything from bargaining with a higher power — begging for him to just let the baby sleep a little longer — to contemplating going to the gym before the first feeding, instead of back to sleep.
(I told you… crazy thoughts).