Readers, meet Toby.
Toby is the adopted stray dog capturing hearts around the world after images showing his devotion and loyalty hit the internet.
The Argentinian community of Bahia Blanca was shaken when emergency services responded to an accident involving 28-year-old man, Jesus Hueche.
The man, who cracked his skull after falling six feet trimming a tree outside of his home, has Toby to thank for drawing the attention of neighbours to his injuries.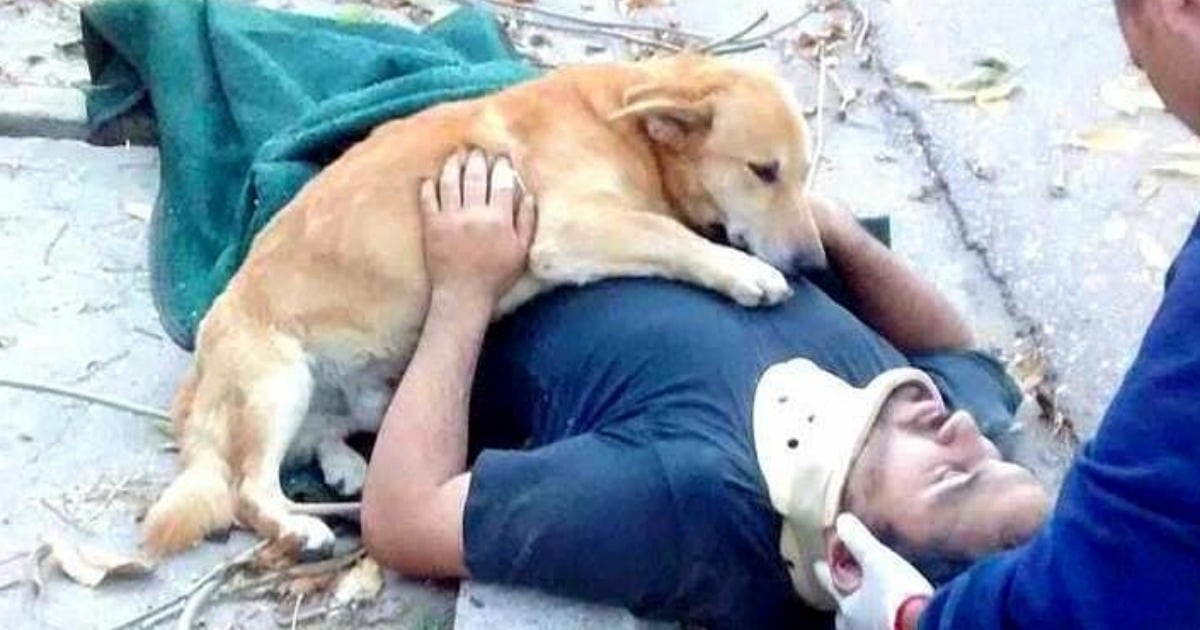 Images of the dog, a former neighbourhood stray taken in by Hueche, lying protectively across the chest of his injured owner were posted to the Bahia Blanca emergency services' Facebook page, after paramedics struggled to extricate the dog from the patient.