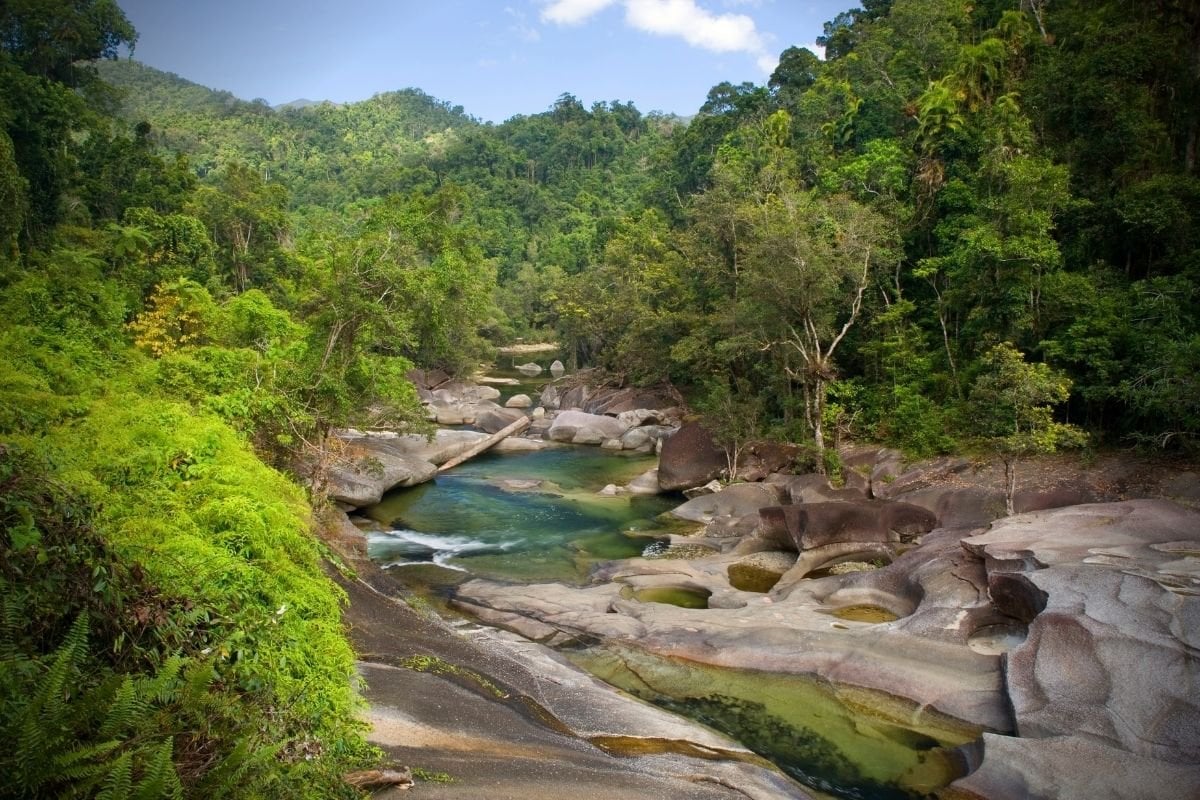 In beautiful far north Queensland, there's a spot nestled in the Australian bush where the confluence of three streams among a group of boulders creates natural pools of water.
The pools are quite cool, even in the blistering summer months, and after a 1.3 kilometre trek into the famous tourist attraction, just south of Cairns, a swim often beckons.
To tourists, it's known as the Babinda Boulders, but to locals it's referred to by its main attraction: The Devil's Pool.
You might not be able to swim in the #DevilsPool 🌿💦 But it still makes for a beautiful view 😍 If you're feeling the heat & really want to take a dip, head for the nearby swimming hole at #BabindaBoulders 🦋🌴

(Via IG/these.wander.days) #exploreTNQ #explorecairnsGBR pic.twitter.com/2ItHdOKYSU

— Tropical North QLD (@CairnsGBR) October 2, 2020