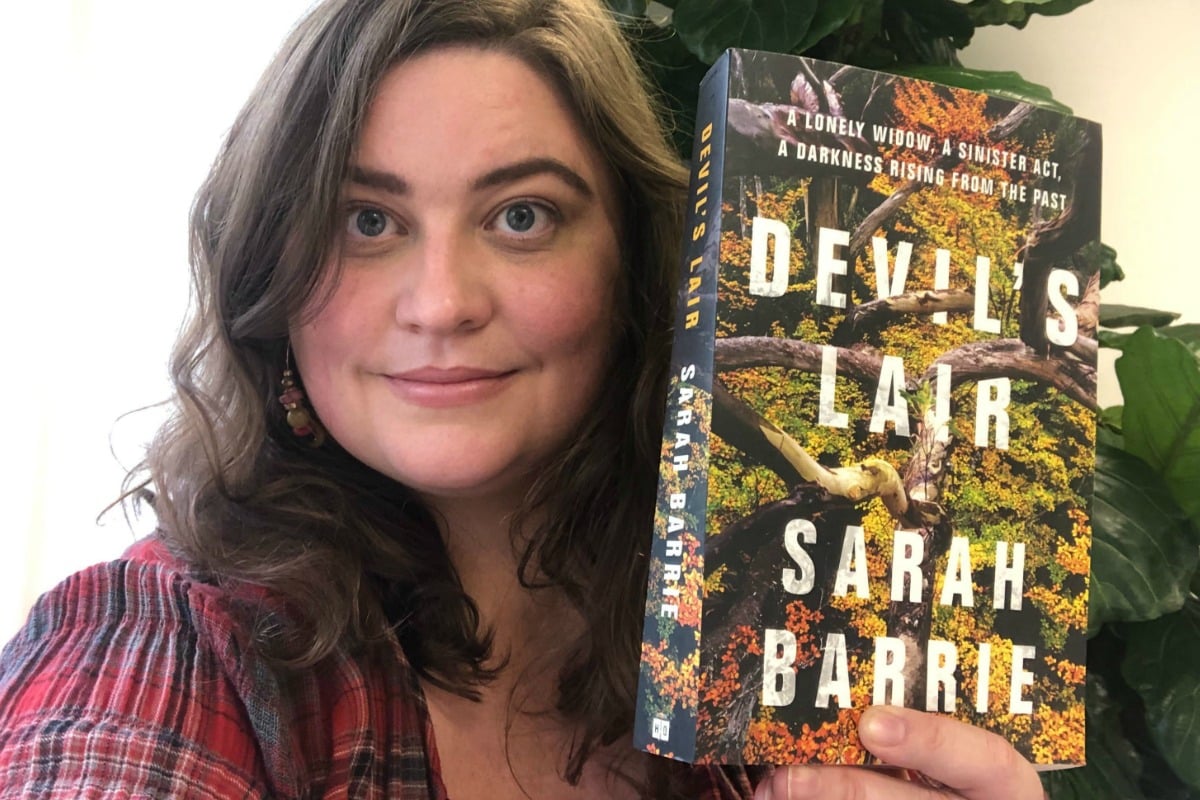 There's a distinct feeling you get when you curl up with a good book in winter.
One of comfort. But also one of escape.
When you set yourself up with a page-turner, a blanket, and a cup of tea in the colder months, you allow yourself to travel far away from the rainy, sleety miserable days outside your bedroom window.
You get to escape to worlds far more enticing, more dangerous, worlds full of twists and turns, of heartbreaking losses and triumphant wins.
I recently spent a weekend in the blisteringly cold, breathtakingly beautiful south-west Tasmania.
I spent time in a small, insular community, where the locals were welcoming yet wary of strangers. A town where everyone knew each other but where every single person was also hiding a dark secret.
A town where it was freezing cold outside but intensely warm inside by the fire.
No, I didn't travel there by boat or even by plane. I travelled there by book. I read Devil's Lair, the newest book by bestselling Australian author Sarah Barrie.
Barrie is one of Australia's best thriller writers, she writes suspense novels set in rural areas. Her debut bestselling novel, Secrets of Whitewater Creek, won her a spot as one of the Top 10 breakthrough authors of 2014.
Devil's Lair begins its journey in the Hunter Valley in New South Wales. There we meet Dale and Callie Jones. A seemingly perfect couple who run a vineyard and bed & breakfast together.
Theirs is a story of long term love, of heady merlots, of mixing business with pleasure, and creating a wonderful little patch of the world where they can grow old together.
After 10 blissful years together it seems like nothing could break their bond. Then a mysterious woman turns up at the vineyard.
She wants to speak to Dale and her presence threatens to destroy the perfect life they've built together.