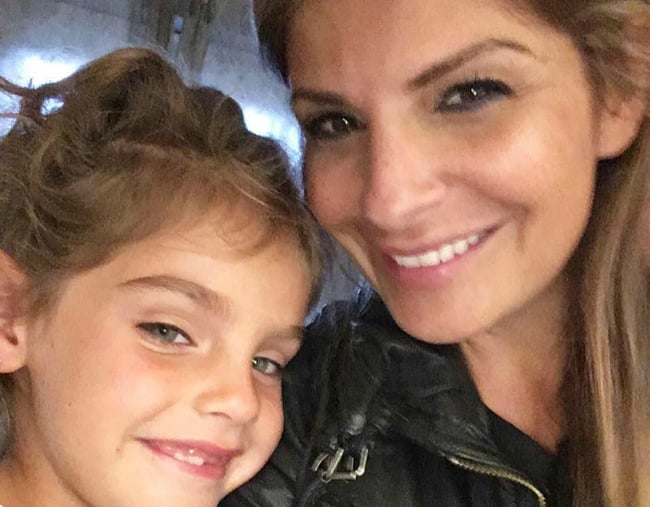 British woman Dr Ellie Holman has told of her time behind bars in a Dubai airport detention centre with her four-year-old daughter Bibi, after she told an airport official she had consumed alcohol on her flight from London.
Dr Holman, 44, and Bibi spent three days in the "baking hot and foul smelling" detention centre, where she claims Bibi was forced to go toilet on the floor of the cell and she was not allowed to call her partner Gary, the Daily Mail reports.
Though now released from the centre, Dr Holman will spend at least a year in Dubai awaiting the case to be settled. Bibi has been sent back to the UK.
Speaking to MailOnline, Dr Holman said her daughter was inconsolable during their ordeal.
"I have never heard her cry in the same way as she did in that cell," she said.
Upon arrival in Dubai on July 13 Dr Holman was informed that her visa was invalid by an immigration officer and she would need to buy a ticket back to London immediately.
Dr Holman claimed she pleaded with the official to allow her to apply for a new visa at the airport, as Bibi was exhausted and hopping back on a plane was "inconceivable".
He then quizzed her about whether she had been drinking, to which she said she had a glass of wine on her flight.
Possession of alcohol, even consumed, is not allowed in the United Arab Emirates without a licence and after Dr Holman began filming the man to create evidence of their standoff, she and Bibi were led to an airport cell by armed police. She was told filming airport officials was a criminal offence.
The pair had their phone and passports confiscated and Dr Holman was required to provide a blood sample for an alcohol test.
The results showed 0.04 percent of alcohol in her blood.
She claims they were made to sleep on the floor of a canteen area used by other inmates and did not eat for the entire three days.
Her partner Gary was back home in the UK and was extremely worried as he had not heard from the pair.
When he found out they were locked up, he flew to Dubai leaving the couple's other children Suri, nine and Noah, eight, with relatives.
Dr Holman claims the ordeal has cost her more than AU$52,000 in legal fees, expenses and missed work.
She is currently on bail in Dubai and she will not be given back her passport until the case is settled.
In a statement, Radha Stirling, CEO of Detained in Dubai, the human rights NGO representing Ellie said the UAE maintains a misleading facade that alcohol consumption is legal for visitors.
"This is exampled by bars at the airport, by hotels, restaurants and clubs serving drinks. Tourists cannot be blamed for believing that the Emirates are tolerant of Western drinking habits but this is far from reality," she said.
"It is wholly illegal for any tourist to have any level of alcohol in their blood. It is illegal to consume alcohol at a bar, a hotel and a restaurant and if breathalysed, that person will be jailed."