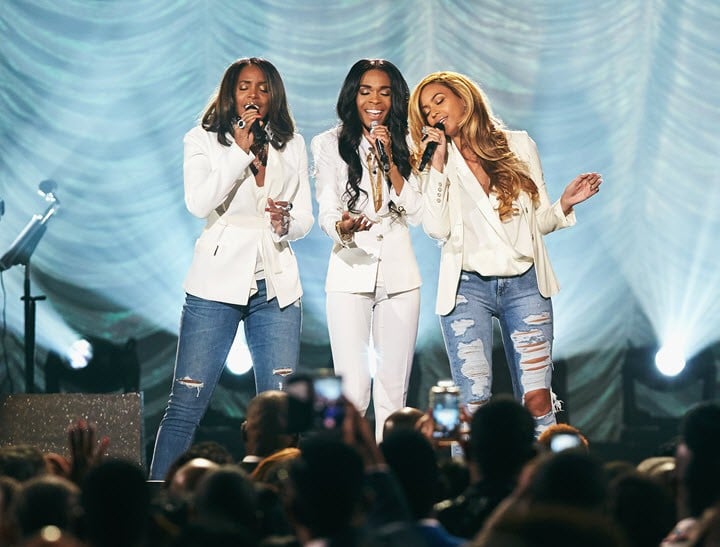 Glorious.
Lots of people knew former Destiny's Child band member Michelle Williams was performing at the Stella Gospel Music Awards in Las Vegas over the weekend.
But do you know what they probably weren't expecting?
Michelle's former Destiny's Child bandmates, Kelly Rowland and Queen Beyonce.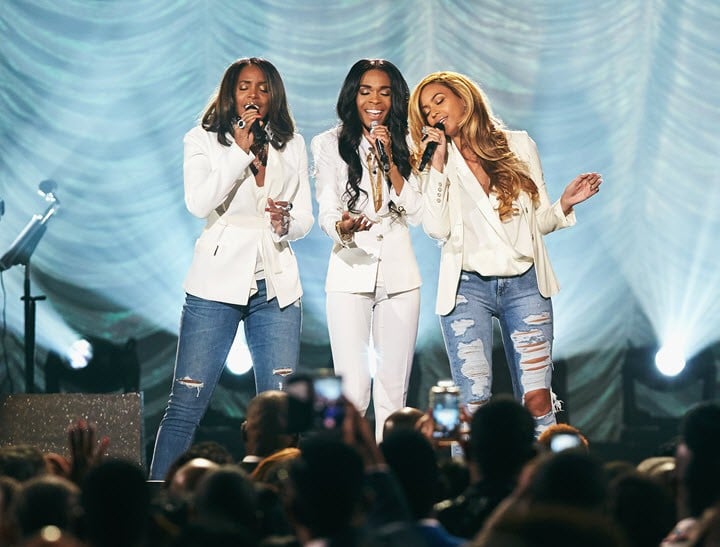 The three former best friends performed 'Say Yes', a song from one of Williams' solo albums, which we didn't know she had.
They even wore matching outfits.
Related: Band breakups that were more devastating than One Direction's.
The awards haven't aired yet, so we don't have a full video of the reunion, but audience members posted video snippets to social media.
It wasn't as great as the epic reunion that was the 2013 Super Bowl, but it was pretty darn close.
Watch the videos below.
If this post made you feel like clicking through a gallery of Destiny's Child, you're in luck.
 What other bands would you like to see reunite?