A UK woman infuriated parents around the world after admitting she buys designer fashion items for her toddler daughter, including a $650 Louis Vuitton bag.
"I only do it because she loves it. She loves to wear all the stuff, it's addictive," the mum-of-two said. "It is sort of for the mother's benefit as well but I just feel like you have to spend that amount to get the looks with children."
Appearing on UK breakfast show This Morning on Tuesday morning, Fern Weston-Bennett told viewers that her three year-old-daughter Nancy "has her own style," which means she prefers luxury items over high-street fashion.
…Don't we all?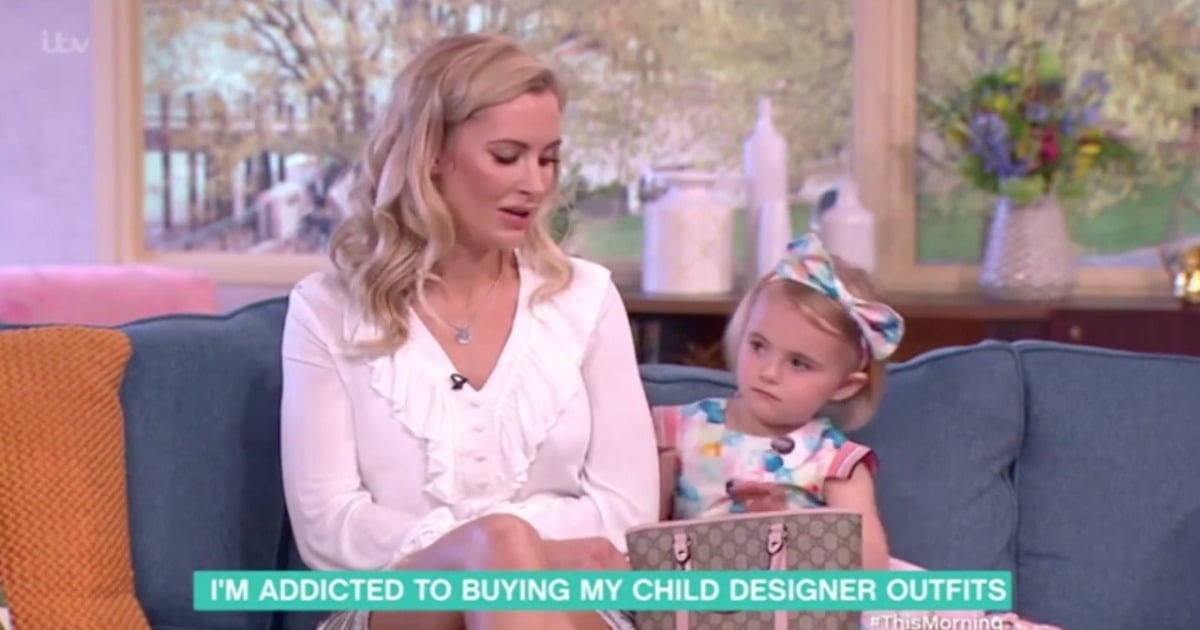 "I think it would definitely be a waste of money on some children, but she's always liked them and used them from a very young age," Weston-Bennett said as Nancy sat on the sofa playing with her handbag.
Weston-Bennett did, however, point out that Nancy's "got a lot of high street ones as well," and said that her six-year-old son, Seth, is "not as bothered" in what he wears.
Trying to test the mother and daughter's claims, the show hosts produced a clothing rack with items that contained nothing under £100 (AU $160) and asked Nancy to select her favourite items.