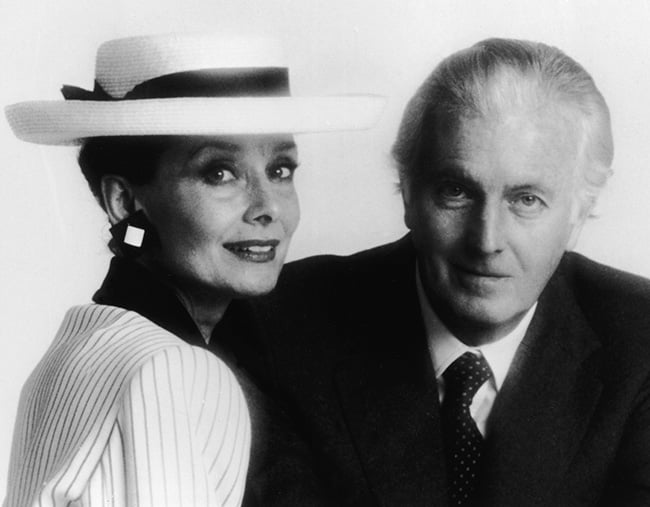 The creator of the "Little Black Dress', French fashion and costume designer Hubert de Givenchy has died, age 91.
The House of Givenchy released a statement this morning reporting the passing of its founder and saying Givenchy "will be greatly missed".
Givenchy's partner, former couture designer Philippe Venet, also confirmed the news and said the designer's extended family shares his immense grief, BBC reports.
Givenchy was born in Northern France in 1927, and raised by his mother and grandmother after his father died of influenza. At 17, he moved to Paris and, by 25, he was making waves as the youngest designer in the progressive French fashion scene.
In 1952, he founded the luxury fashion house 'The House of Givenchy' and his first collection, Les Séparable, showcased flowing styles using raw cotton.
A year later, in 1953 working on the movie set Sabrina, the costume designer and fashion revolutionist met British actress, Audrey Hepburn. It was the start of a life-long friendship.
LISTEN: Jennifer Lawrence wore this dress and people got offended. Post continues below.
"It was an enormous help to know that I looked the part, then the rest wasn't so tough anymore," said Hepburn before she died in 1993, BBC reports. "Givenchy's lovely simple clothes gave me the feeling of being whoever I played."
Givenchy designed Hepburn's "Little Black Dress" for the opening scene of the 1961 film Breakfast at Tiffany's, and the look exploded as an iconic symbol of femininity and style.
With Hepburn as his muse, Givenchy continued to create the dresses, the suits, the hats that are so recognisable from that era.
The House of Givenchy is sad to report the passing of its founder Hubert de Givenchy, a major personality of the world of French Haute Couture and a gentleman who symbolized Parisian chic and elegance for more than half a century. He will be greatly missed. pic.twitter.com/xapm0zSwDy

— GIVENCHY (@givenchy) March 12, 2018