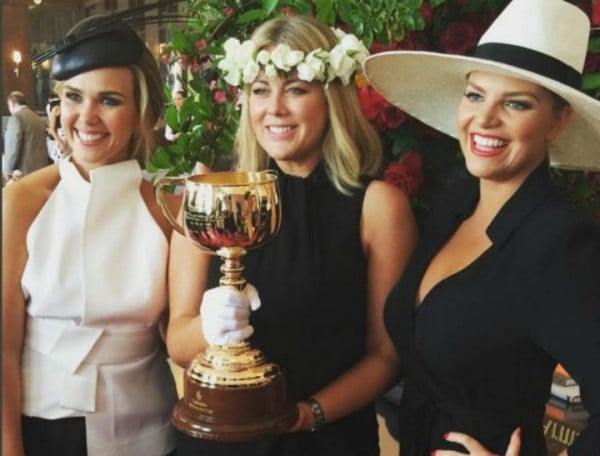 Question: What's black and white and desperately trying to find an umbrella?
Answer: Everyone at today's Derby Day.
Like Debrief Daily on Facebook. 
Melbourne has delivered rain and storms on one of the most stylish days of the racing season. But that hasn't dampened the enthusiasm of fashionistas...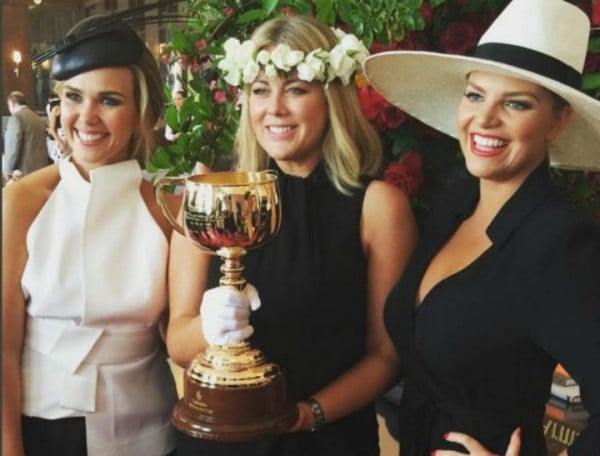 In big hats and 1950s silhouettes, the celebrities have one message: Old-fashioned glamour is back.
See it all here:
We think Hilary Swank, Jennifer Hawkins and Kate Waterhouse had the stand-out frocks. Let us know your favourites in the comments.