Image via iStock.
Confession: I love a multi-tasking product more than most. What's not to like, given that they usually cut drawn out beauty processes in half (and for half the price)?
A face wash that also doubles as shampoo! Conditioner that can be used as a shaving cream! It's sheer brilliance. Deodorant was one of those products I always assumed was pretty one-dimensional. Sure, it stops me sweating, but can I set my makeup with it? Does it double as bubble bath?
RELATED: Smell test: Do natural deodorants really work?
Turns out it does a lot more than just mask bad BO. Take one simple deodorant (I'm loving the MooGoo Fresh Cream Deodorant at the moment) and you can basically solve all of life's problems. Kind of…
 1. Protect against blisters
Forget band-aids – apply deodorant to the sides of your feet before taking your new shoes out for a spin. It will act as a barrier between your skin and the shoe, preventing blisters.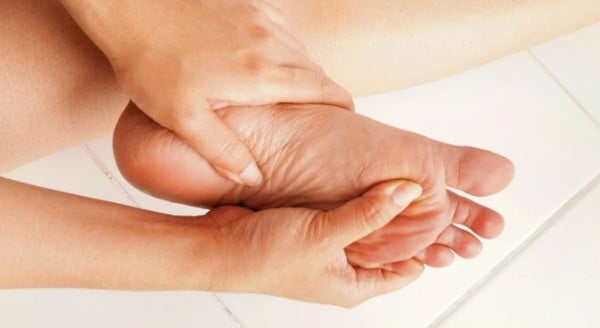 2. Prevent ingrown hairs
A simple swipe of deodorant after shaving can ease painful razor burn and help prevent ingrown hairs.
6. Remove nail polish
Running out of nail polish remover is no longer a sentence to chipped nail hell if you happen to have a deodorant lying around.