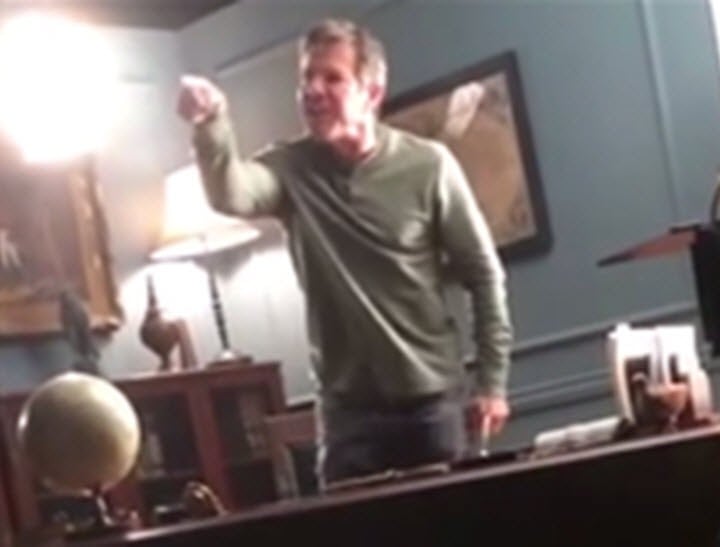 It was all just a joke, you guys…
UPDATE: 
Dennis Quaid isn't actually a jerk, you guys! He had us all fooled.
No it wasn't a prank for the Jimmy Kimmel show, but it certainly wasn't a real 'on-set rant' either.
The angry performance that was "secretly" filmed on an iPhone showing Dennis Quaid "freaking out" on-set, was just part of a new Funny or Die video.
Watch below to understand just why Quaid says, "This is horseshit! I've got these fucking zombies over here that I have to look at, I have a bunch of pussies staring at me, and this fucking baby. This is garbage."
Mamamia previously reported…
There needs to be Oscars buzz about this stunning performance.
Actor Dennis Quaid, most famous for cheating on Meg Ryan, has been filmed in an apparent on-set meltdown.
The video was taken on the set of his new film, Truth, and it. Is. Amazing.
So amazing, in fact, that there's a question as to whether or not the video was made as a prank for late-night talk show host Jimmy Kimmel.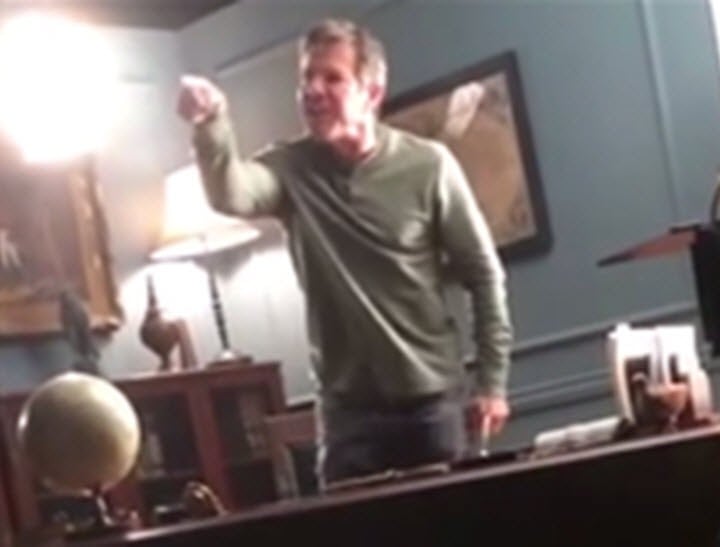 In the video, shot from a phone (in unprofessional vertical view) and apparently taken mid-scene, Quaid looks to be wearing his angry pants.
"What the fuck? Keep going. I am acting here, and this dickhead here wanders on my set!" he yells, throwing himself into the performance with much finger-pointing and gesticulating.