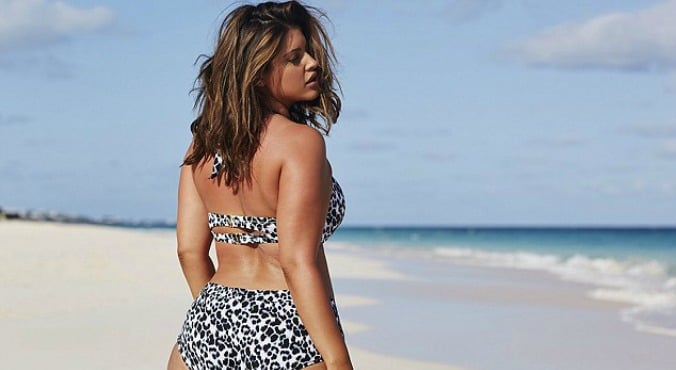 Image: Denise Bidot for swimsuitsforall.
Sun-drenched tropical setting? Check. Gorgeous model gazing dreamily into the distance? Check. Gently tousled beach hair? Check.
At first glance, swimsuitsforall's latest campaign ticks all the boxes of your average swimwear shoot. Starring model Denise Bidot, it showcases the brand's latest range of one-pieces and bikinis in eye-grabbing prints and block colours.
RELATED: 9 photos that shatter the stereotypes about what makes the 'perfect' body.
It's when you look closer, however, that you notice one small (highly awesome) detail that sets this campaign apart from the rest.
On Bidot's thighs, you can see… cellulite. The kind of cellulite the majority of women notice on their own bottom and thighs. (Post continues after gallery.)
Denise Bidot for swimsuitsforall