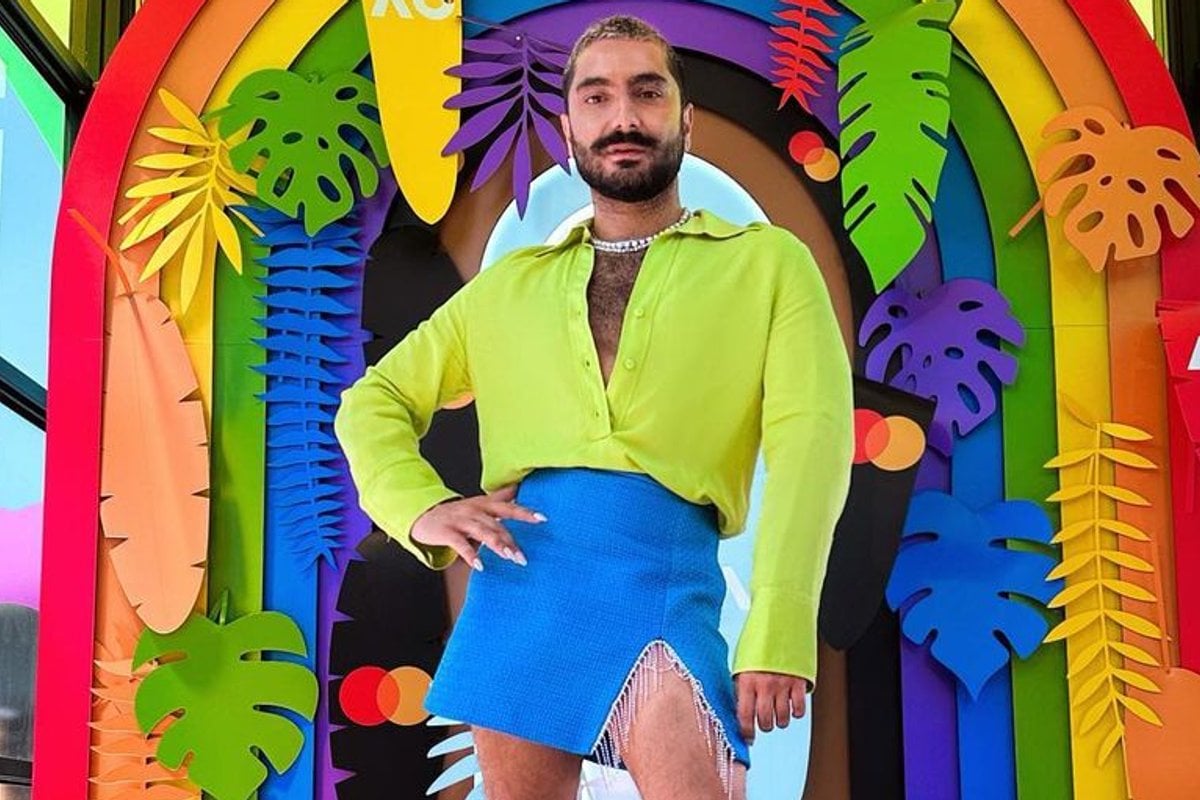 When Deni Todorovič was about to leave for an event at the Australian Open, the only thing running through their head was how to get there.
The author, activist and Mamamia podcast host (whose pronouns are they/them), was staying at a hotel in Melbourne and running late. There was a taxi rank outside; it seemed like the obvious choice to jump in one and go.
"I saw the first cab, opened the door and sat in the car. [The driver] looked in his rear-view mirror and was like, 'What are you?'" Deni told Mamamia.
Deni knew exactly what they meant. They tried to move past it, saying they didn't understand the question, and calmly explaining where they needed to go.
"You need to get out of my car. I'm not taking you," the taxi driver said.
Watch: Deni tells Mia Freedman their coming out story. Post continues after video.
After getting out, Deni went up to the second taxi in the rank. This time, the driver was female.
"That made me even more sad," Deni recalled.