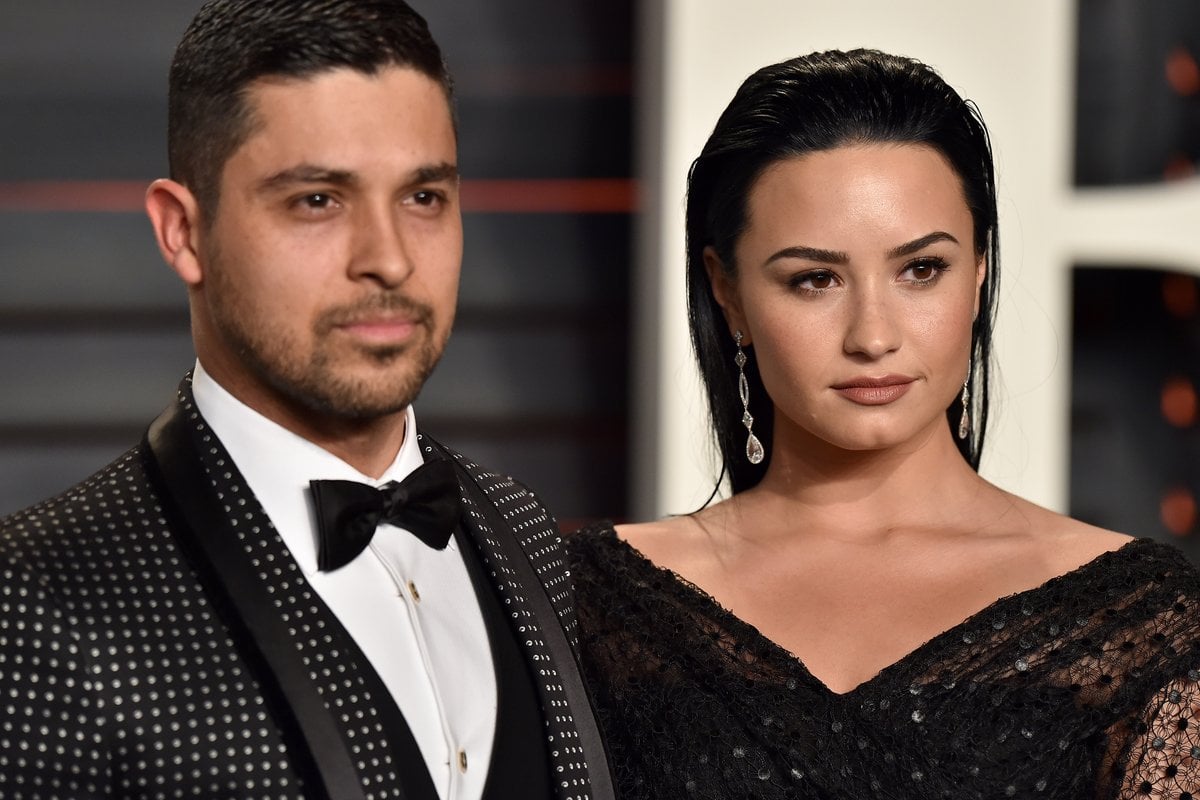 Demi Lovato is reflecting on her past relationships with older men.
Appearing on The Howard Stern Show this week, the singer said she believes they were motivated by "daddy issues" that she has since worked through.
"I think what I went through is that I had a phase of dating older men and dating older guys," Lovato recalled. "I went through a phase where I was attracted to older guys because of my daddy issues, obviously."
"I look back on the past and think, 'That's gross. I was a teenager.' And so, to me, that's gross," she said.
"I think that when you're in those developmental years, you should absolutely not be with somebody that is older than you by that much," she added. "It's just unhealthy and toxic."
Although the singer doesn't name any of her exes in the interview, it's hard not to remember her relationship with That '70s Show actor, Wilmer Valderrama.
Watch: The trailer for Demi Lovato's 2021 documentary Dancing With The Devil. Post continues below video.
Last year, Lovato seemingly referenced Valderrama in her highly anticipated song '29'.
"Finally 29 / Funny, just like you were you at the time," she sings.