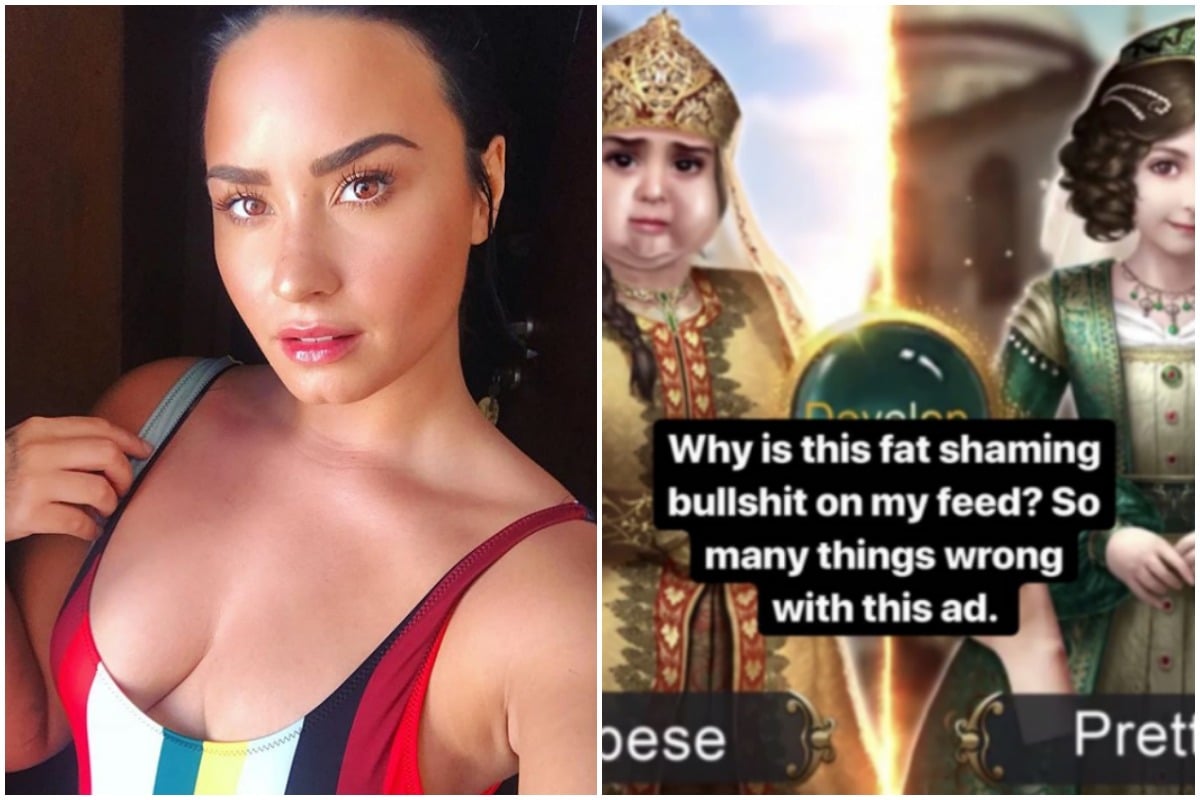 Demi Lovato is certainly not one to shy away from passionately speaking out about important issues.
And her latest Instagram story is no exception.
The singer shared a series of images on her story over the weekend, taking aim at a ridiculous body-shaming ad for the RPG app, Game of Sultans, which appeared on her feed.
As depicted in Demi's screenshots, the ad included a side-by-side picture of two animated characters; one was described as "obese," while the other was labelled as "pretty." Another photo showed the characters' "diets".
"Why is this fat shaming bullsh*t on my feed?" Demi wrote. "So many things wrong with this ad."
Demi, whose struggle with eating disorders and body image has been widely reported and candidly spoken about by the singer herself, went on to discuss the harm the ad could cause, referencing the "diet culture" perpetuated by Instagram.
"You can be 'pretty' at any weight," she continued. "This is absolutely harmful to anyone who is easily influenced by societal pressures put on us from the diet culture to constantly be losing weight in a world that teaches us to equate our value and worth with the way we look — and especially anyone recovering from an eating disorder."