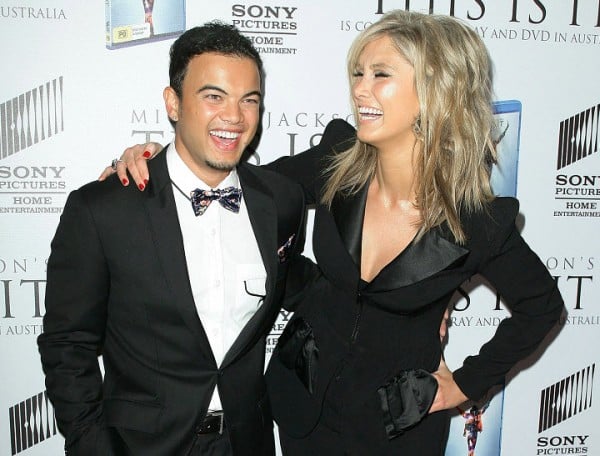 If you aren't up on the whole Delta Goodrem dated Guy Sebastian thing… I will let you take a minute.
It's okay. We were all a little floored when Sebastian admitted in February this year that he dated Goodrem for four months.
Read more: Guy Sebastian responds to cheating rumours.
But now, Goodrem, who is doing the media rounds for her latest single Wings, talked about those few months the couple were… a couple.
Check out Goodrem on a photoshoot for her latest single. Post continues after…
Goodrem was on KIIS FM's Kyle and Jackie O show and played their "Yes or No" game. Basically, Kyle and Jackie O fire a bunch of questions at a celebrity and they have to answer yes or no… without anymore details.
"Was Guy Sebastian a good kisser?"
"Yes…. long time ago, guys."
She also elaborated that she wasn't that phased when Sebastian told the news they dated after he finished on Australian Idol.
"I was like, 'Well that happened!'"