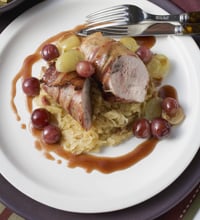 When you're a breastfeeding mum, certain things that used to be straightforward are suddenly a bit of a struggle.
One of those things is air travel.
However, Delta Airlines is gaining worldwide praise this week after staff went out of their way to help out a new, breastfeeding mother.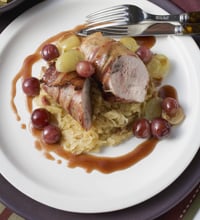 Jenna Evans, who recently gave birth to triplets, was travelling without her little ones from Atlanta to Dallas when staff gave her a surprise upgrade to first class, so she could express milk more privately.
Evans took to Facebook to praise the staff, and her post has already attracted almsot 46,000 likes.
She wrote:
"As a breastfeeding mother to triplets, it's important that I not miss a breast-pumping session, especially when traveling. Yesterday, two flight attendants, Kaitlin K and Loretta, on my flight from Atlanta to Dallas-Love Field, allowed me to sit in an empty first class seat for more space and privacy while I pumped in flight," she began.
"They offered me snacks and provided TONS of water during my pumping session. Additionally, on my return flight this afternoon, the Dallas-Love Field gate attendant, Talesa, offered me an empty first-class seat so I could do the same.
?#?
Delta?