A family was threatened with jail time and kicked off an oversold flight after they refused to give up a seat they had paid for.
Brian Schear and his family had boarded the Delta flight from Maui, Hawaii, to Los Angeles, California, but were asked to give up a seat their toddler son was sitting in.
A YouTube video of the incident uploaded by the father-of-three shows a staff member explaining that his protests would see him and his family arrested.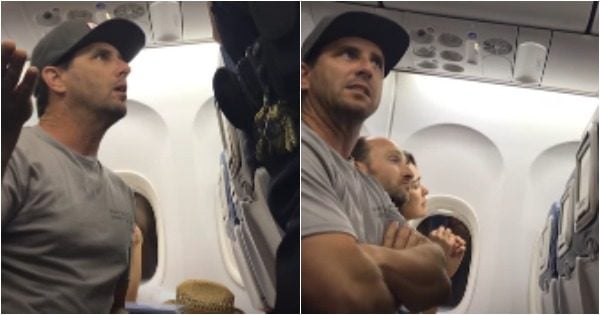 "Then that's going to be a federal offence and you and your wife will be in jail and your kids," she says.
Incredulous, Schear continues to argue with the employee that he shouldn't have to give up a seat that he paid for.