Hooray! Spring is upon us.
But if you're anything like me, the new season is less about rolling around in the grass and more about banishing any sign that winter was ever present by freshening up the décor in and around your house. And, if we're really alike you like style – on the cheap.
Yet it can be a slippery slope between a glorious nail and an outright fail when it comes to decorating on a budget. The real indicator that you've smashed it out of the park? When your friends think the latest additions to your house have come from Coco Republic when they really… well… haven't.
Before you go rushing out the door though hang on a second, I haven't even gotten to the best part. You probably already have half of the stuff you need lying around at home. #winning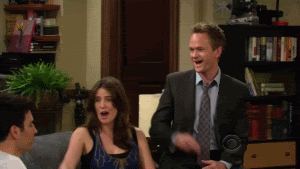 So if you're keen to say goodbye to that shaggy carpet, collection of bed throws and the unsightly convection heater, I have the perfect replacements that are super chic, yet affordable.
You see, I'm all about helping a friend out.
1. Terrariums using glass fish bowls, jars or vases from home.
I'm an absolute sucker for a good terrarium. Shiny pebbles? Ohhh. Glistening charcoal. Ahhh. Throw in a few unique plants and you'll have me mesmerised.
Plus I've seen them sold in every single hipster florist within a 10 kilometre radius, so you know when it comes to style, they're on point. But forget about the hipster florist price tag because they're super easy (and did I mention FUN) to make for yourself.
Check out this video (instructions continue after the video) and you can pick up all the materials here.
Tools.
Glass vase, fishbowl or jar.
Pebbles.
Charcoal.
Bonsai Mix.
Variety of plants – cacti work a treat.
Moss (optional).
Instructions.
Step 1: Take your glass bowl/storage thing (after ensuring that it has been thoroughly cleaned), and place a layer of pebbles that covers 1-3cm of your terrarium.
Step 2: Add a small layer of charcoal that is enough to cover the rocks.
Step 3: Then continue to add a layer of the Bonsai mix, ensuring that you have added enough to cover the plants roots. Pat down to get rid of any air bubbles.
Step 4: Remove your chosen plants from their pots and place into the soil one by one, topping up with extra soil where needed.
Step 5: Once your plants are securely in your terrarium, you may decorate to your liking with extra rocks, moss or pebbles. As far as watering goes, well, the rule of thumb is to thoroughly water the soil, then wait for the soil to completely dry before watering again. Not too complicated, right?
2. Chalkboard herb garden.
Herbs and spices aren't my forte. So chalkboard herb gardens are specially designed for the dummies like myself who need a bit of a helping hand when it comes to identifying what's what.
But shhh, you don't need to tell anyone that. Because they look seriously trendy, even if I do say so myself.
Check out this video (instructions continue after the video) and you can pick up all the materials here.
Tools.
A drop sheet or old bed sheet.
Gloves & dust mask.
Paint brush Painters tape.
Chalkboard paint.
Pots.
A variety of herbs.
Instructions.
Step 1: Place a drop sheet in the centre of your workplace and put on your disposable gloves and dust mask – safety first, you guys.
Step 2: Place your pot in the centre of the drop sheet and use your painters tape to guide where you'd like the paint to reach on your pot.
Step 3: Once you've positioned the tape on your pot, apply your choice of chalkboard paint to the pot.
Step 4: Follow the same steps for the other pots, be creative and change the tape pattern and colour of your paint to suit your taste.
Step 5: Allow to dry and remove the tape to reveal pattern. Label with chalk and voila -the pot is now ready for planting with your favourite herbs. Easy.
3. Macramé Hanger.
Did you know macramé is French for expensive? No not really, the concept of creating a textile out of knotting actually originated from Turkey, but you get where I'm going with this.
Free hanging plants are super in but they don't have to be super costly. Case in point, the macramé hanger. It has nothing to do with the materials and everything to do with the technique. Once you've done it a couple of times, you'll be knotting like it's nobody's business.
Check out this video (instructions continue after the video) and you can pick up all the materials here.
Tools.
17m of cord – pick your colour, it doesn't have to be white.
Key ring.
3M hanging hook
Matches or lighter.
Potted plant.
Instructions.
Step 1: Start by cutting 8 strips of cord 2m in length. And an additional 2 strips 30cm long.
Step 2: Thread the 8 strips through the split key ring positioning it halfway down the length – you've now doubled your cords to 16.
Step 3: Use one of the 30cm cords to secure everything in place with a wrap knot underneath the split key ring. Trim and singe the excess cord once the knot is secured to stop the ends from fraying.
Step 4: Separate the cords into 4 groups of 4, then tie each group into a knot 30cm down from the first wrap knot.
Step 5: Group 2 cords from each bunch and tie another knot 10cm down from the previous group of knots.
Step 6: Secure the macramé with a final wrap knot using the remaining 30cm cord another 10cm down. Trim and singe the excess to avoid any fraying.
Step 7: Trim the dangling cord tassel so they are all uniform and pop in your potted plant.
So what are you waiting for? Go forth and decorate. You can do it. Just remember… I believe in you.
What's your Spring DIY go-to?

Your local Bunnings Warehouse has the lowest prices on everything you need for D.I.Y. and home improvement projects. You can also find all the D.I.Y. advice you need, with a wide range of D.I.Y. videos online and free D.I.Y. workshops every weekend. Find out more at bunnings.com.au