By now, chances are you've heard of Marie Kondo's KonMari organising method—you may have even tried paring back your belongings by keeping only items that, in her words, "spark joy" (a worthy goal, to be sure).
But what happens when your feelings about an item are…complicated?
When you find yourself getting stuck, it's time to try a different tack. And the question I find most helpful when the decluttering process slows to a standstill is this: "Would you secretly be relieved if this item were lost in a fire?"
A yes or no answer is just the beginning—read on to learn how to use your answer to sift through the complex feelings at the root of your home's clutter.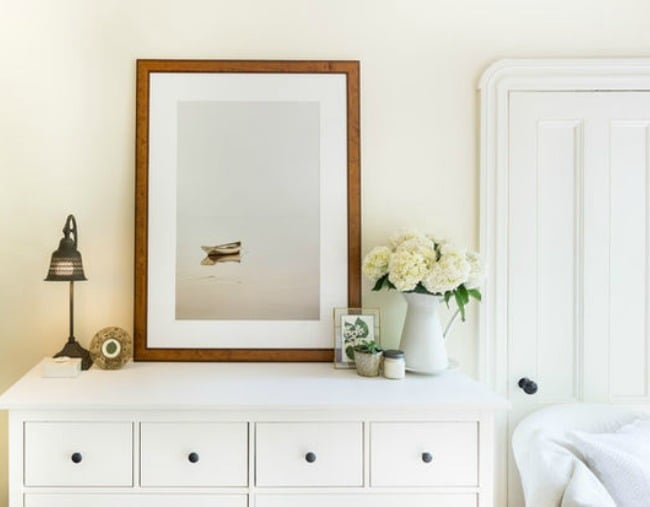 Image via Danielle Sykes. 
Ask the question. The first step is to pose the question to yourself. This is best done when while you are at home alone—it's easier to be completely honest and open when it's just you. Simply look at or hold the item in question, and ask yourself, "Would I secretly be relieved if this item were lost in a fire?"
This question is powerful because it frees you from the weight of responsibility: as terrible as it is to imagine (even assuming no people or creatures were harmed), a disaster such as a house fire is not something you choose; it just happens.
Asking this question lifts the heavy weight of decision-making from your shoulders. It asks you, if this item was already gone, through no fault of your own, how would you feel?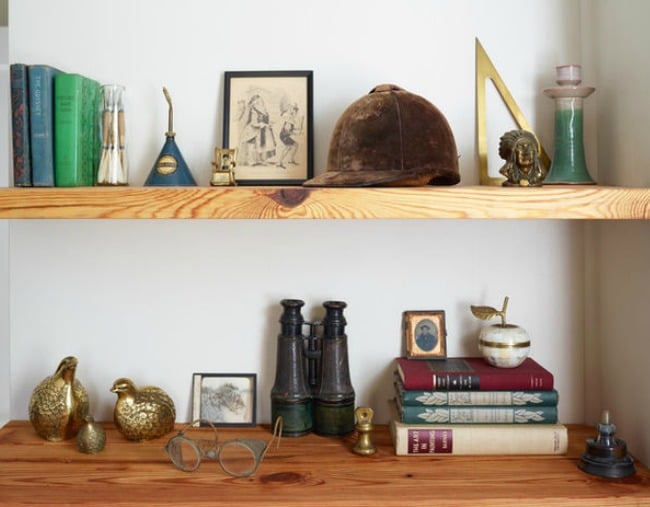 Image via Michelle Gage, Interior Designer. 
If you don't feel a sense of relief, the item is probably a keeper. If, when you imagine having lost the item in question in a fire, you feel bummed out, annoyed—or even heartbroken—that's a good sign the object is worthy of space in your home.
If you do feel relieved, consider why that might be. There are two common reasons you may be feeling a surge of relief. The first is you have been keeping the item out of guilt, not because you honestly want or need it. The second is you need it, but you don't really like it and would welcome the opportunity to replace it with something nicer.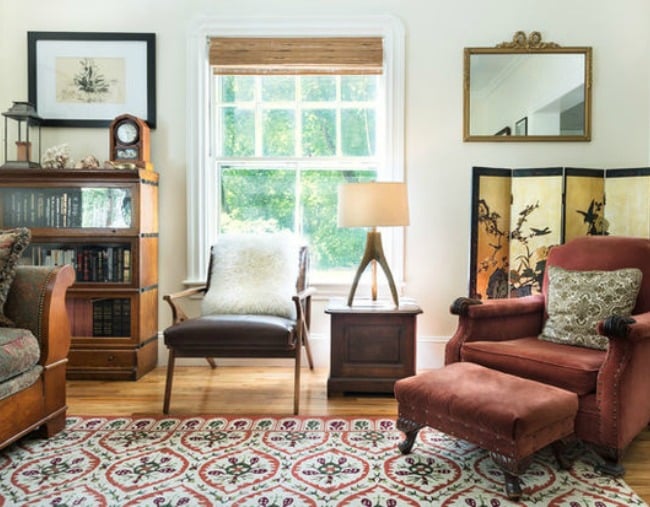 Image via Danielle Sykes. 
If you have been keeping the item out of guilt. Dig a bit deeper and see whether you can uncover why you are reluctant to let this item go.
Was it a gift from a loved one? Gifts are meant to be enjoyed, not viewed as a burden! Take a deep breath and let it go.
Is it a family heirloom? Heirlooms can be meaningful treasures, but if you do not treasure the item in question, it may be better off finding a home with another relative who will appreciate it.
Was it very costly? Bummer! But remember, by choosing to hold onto it, you've not only wasted money on the item, now you are also wasting precious space and mental energy on it. Sell it to recoup a little cash, and move on.
On breaking up sets and collections. If you have a collection or complete set of something—whether it's first-edition books, china or fishing lures—it can be tempting to go all-or-nothing when decluttering. But I encourage you to rethink this.
Why? Because if the set or collection is meaningful to you, you are far more likely to keep the entire thing, even if it has become a burden.
So instead of all-or-nothing thinking, consider whether you would feel better keeping just a portion of the set or collection.
For instance, if you love tea but rarely host dinners, could you keep just the tea service instead of dinnerware for 16? Or just a stack of the most meaningful books from your late father's library, instead of five bookcases worth? There may not always be a neat solution, but it's worth keeping an open mind.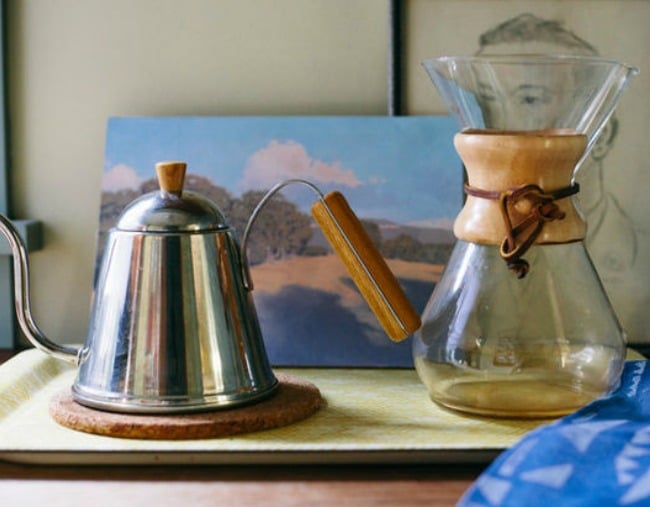 Image via Ellie Lillstrom Photography.
If you need it, but don't really like it. Another reason you might be feeling relieved when imagining an item was lost in a fire is that you simply don't like it! These tend to be things you need and use daily but perhaps were purchased when you couldn't afford or find an option you really liked.
For instance, perhaps you had your heart set on a gorgeous Chemex pour-over coffee setup like the one shown here, but have been making do with an old drip machine for years. If this is sounding familiar, there are a few ways to remedy the situation:
If you know what you want but can't afford to replace the item right now, start earmarking some savings each month for your "sparks joy" fund.
If you don't like the item, but don't know what you would like better, make a note of it and keep your eyes out for a replacement.
If you do have the funds and know exactly what you'd love to replace it with, do it!