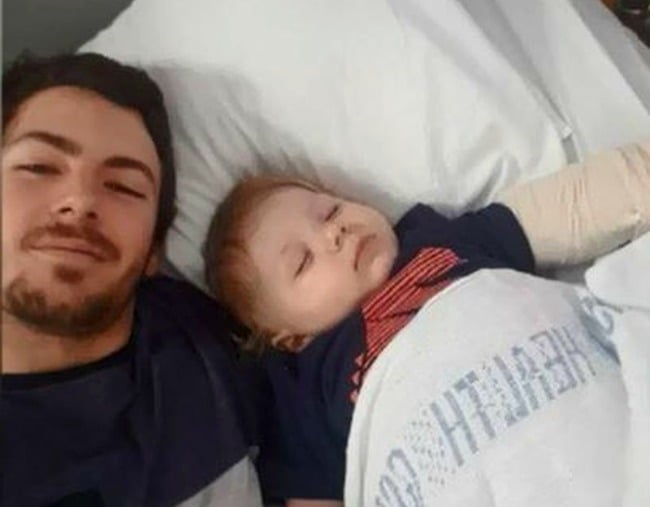 – With AAP
1. "He was just limp." Baby boy almost dies when hospital doctor injects him with wrong drug.

Declan Campbell's trip to a Sydney hospital almost ended in devastation after the wrong syringe was used on the baby boy making him immediately "limp".
His mum, Jessica Newsome, told Nine News she took him to Nepean Hospital's emergency department in February concerned about a bump on his head after he fell from his cot.
She said medical staff recommended the baby undergo a CT-scan to check there was no damage, but that he required sedation because he was so young.
And Jessica said that's when a doctor made a crucial error, accidentally injecting Declan with a syringe of suxamethonium instead of the much more mild anaesthetic drug ketamine. Both syringes were on the same tray.
Suddenly, the baby went limp, while his lips turned blue and he struggled to breathe.
"His body just froze," Jessica said.
"He was just limp. He was just nothing. He went straight pale. I said to the doctor 'something's wrong'. He just picked the kid up and ran."
Medical staff immediately went to work to resuscitate the boy, who stopped breathing for 90 seconds, and he was treated in the emergency department.
Nepean Hospital's director of medical services Dr Peter Thomas told Nine News the parents received several apologies and the Sydney hospital launched an investigation into the incident.
"The baby recovered and the hospital will implement the recommendations of the review to prevent the mistake from happening again."
2. Canberra man jailed after subjecting son to weeks of abuse before murder.