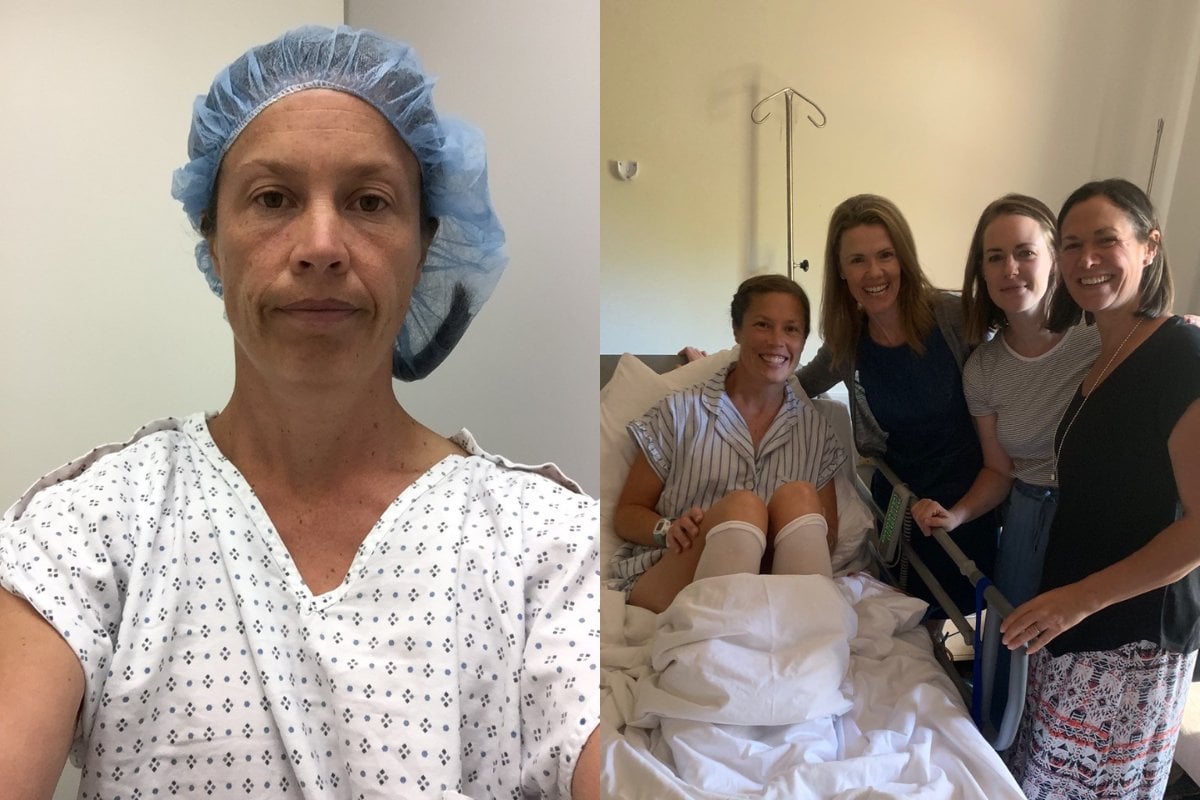 "We'll remove them, and we'll remove those when you're done with them," said the surgeon as he casually pointed to my ovaries and my breasts (I was breastfeeding my baby at the time).
To the surgeon, it was a black and white decision, but as the patient, all I saw was grey.
I carry a BRCA gene mutation (sadly my only resemblance to Angelina Jolie) so in 2017, I had my fallopian tubes and one ovary removed, and then in 2019 I had a risk reducing double mastectomy. 
This BRCA gene mutation puts me at high risk of developing cancer, and I join many other women (and men) in the same position in this 'high-risk for cancer' community.
While you're here, watch a quick video on how to check your breasts. Post continues after video.
I had the surgeries that many health professionals advised me to have so that I could avoid developing cancer like several of the women in my family before me. Deciding to have those surgeries were the hardest decisions of my life. 
Imagine being told you had a 66 per cent chance of winning on a horse. Would you bet on it? I would, take my money! 
Those were the odds I had for developing breast cancer in my lifetime. Many women in the high-risk community grapple with odds like these (and much worse) and then we are expected to base our major health decisions on these risk estimates. Some women in the high-risk community don't even carry identified gene mutations; they simply have a strong family history of cancer, which makes it even trickier to estimate risk.
Being told you are at high risk for developing breast and ovarian cancer brings about a myriad of questions and heavy decisions.
What if I remove perfectly healthy breasts?
What if I was never going to get cancer?
How will I handle surgically induced menopause?
How can I decide to have major, body-altering surgery based on a risk estimate?
How to make this big D so as not to get the big C?