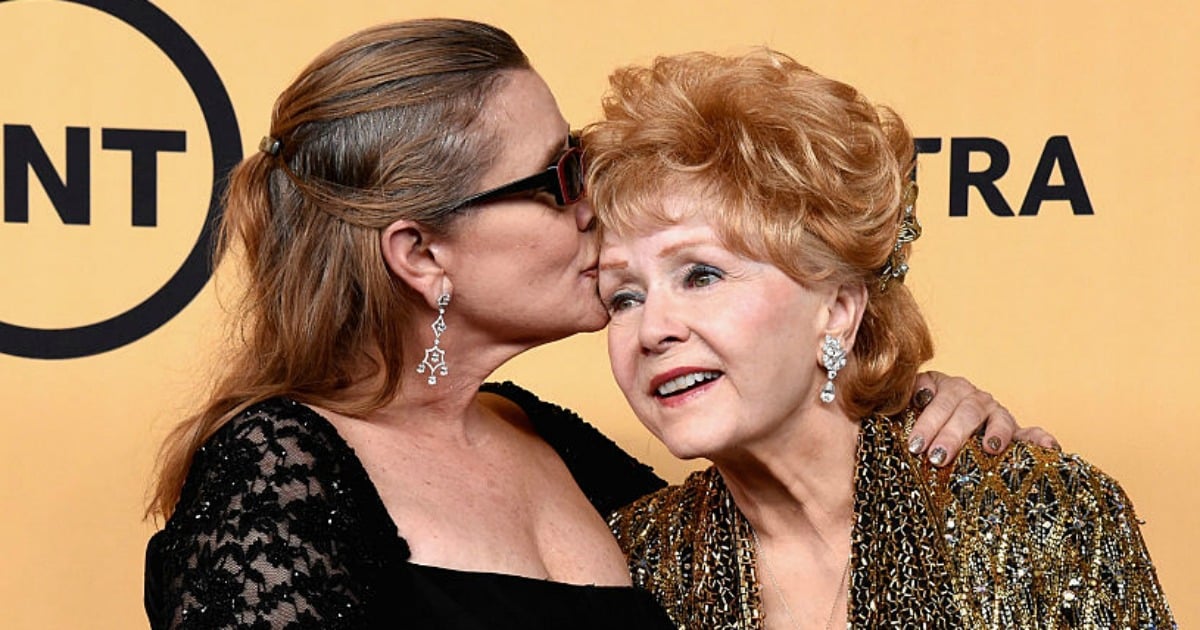 Debbie Reynolds has died as a result of a stroke, aged 84, just one day after her daughter, Carrie Fisher.
Her son Todd Fisher told Variety, "She wanted to be with Carrie."
It is understood that the 84-year-old Singin' In The Rain actress was at her son's Los Angeles home on Wednesday, December 28 organising plans for Carrie's funeral when an emergency 911 call was made at approximately 1 pm local time.
The mother-of-two was transported to the nearby Cedars-Sinai Medical Centre in a fair to serious condition.
Reynolds' health has reportedly been in decline for some time. In November 2015 the Unsinkable Molly Brown star was forced to miss a dinner at which she was due to receive an honorary Oscar due to "an unexpectedly long recovery from recent surgery".
Carrie Fisher died on Tuesday, December 27 after suffering a massive heart attack days earlier.
Following Fisher's death, Reynolds wrote on Facebook, "Thank you to everyone who has embraced the gifts and talents of my beloved and amazing daughter. I am grateful for your thoughts and prayers that are now guiding her to her next stop."
Reynolds divorced Carrie and Todd Fisher's father Eddie Fisher in 1959, after he had an affair with Elizabeth Taylor. She was married twice more, in 1960 to Harry Karl and in 1984 to Richard Hamlett, who she divorced in 1996.
Debbie Reynolds and Carrie Fisher had a complicated relationship, although the two became exceptionally close as they got older. The Star Wars actress was often honest about her struggles with her mother, sharing that they didn't speak for 10 years in her youth.
In Carrie Fisher's 1987 semi-autobiographical novel Postcards from the Edge, she wrote about a woman returning home from a stint in rehab to live with her famous mother. The book was adapted into a comedy-drama film starring Meryl Streep, Shirley MacLaine and Dennis Quaid.
Scroll through to view some of Debbie Reynolds' career highlights.