One of the final things Hollywood legend Debbie Reynolds said before she died today, aged 84, was how upset she was over the death of her daughter, actress and author Carrie Fisher.
"The last thing she said this morning was that she was very, very sad about losing Carrie and that she would like to be with her again," her son Todd Fisher said when confirming her death.
"Fifteen minutes later she suffered a severe stroke."
The Singing in the Rain star passed just one day after her eldest child, who suffered a heart attack on a flight from Los Angeles on Friday and died in hospital two days later, aged 60.
"The only thing we're taking solace in is that what she wanted to do was take care of her daughter, which is what she did best," Fisher said, according to The Guardian.
As any mother and daughter, Reynolds and Carrie Fisher had a complicated relationship throughout their lives and, despite a close bond in recent years, were once estranged for almost a decade.
In a joint interview with Oprah in 2011, Fisher revealed the toll her parents' fame — her father was singer Eddie Fisher — took on her growing up.
"We had a fairly volatile relationship earlier on in my 20s," Fisher said.
"I didn't want to be around her... I did not want to be Debbie Reynolds' daughter."
During that time the young Star Wars actress' drug use quickly spiralled out of control and she landed in rehab for the first time at 28.
"There have been a few times when I thought I was going to lose Carrie. I've had to walk through a lot of my tears, but she's worth it," Reynolds said.
Fisher survived rehab, only to be diagnosed with bipolar and then cut out her mother entirely.
Debbie Reynolds and Carrie Fisher sing You Made Me Love You/Happy Days Are Here Again. (Post continues after video):
"It's very hard when your child doesn't want to talk to you and you want to talk to them, and you want to touch them, you want to hold them," Reynolds said.
"It was a total estrangement. She didn't talk to me for probably 10 years. So that was the most difficult time of all. Very painful, very heartbreaking."
Regardless, their relationship survived and eventually healed.
Take a look in pictures: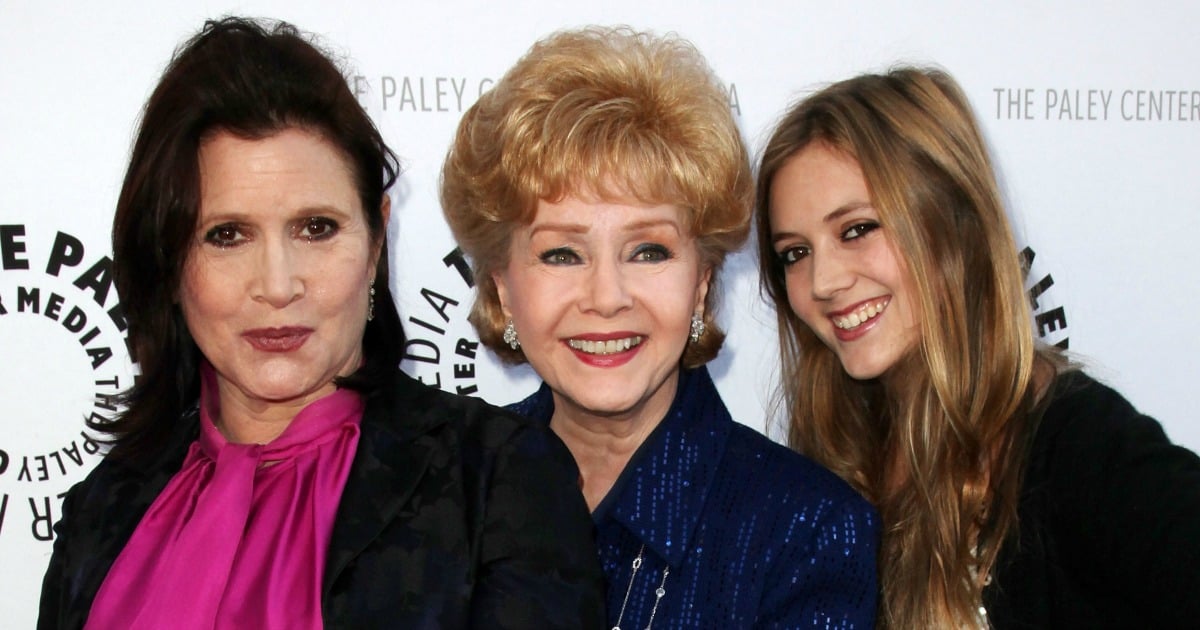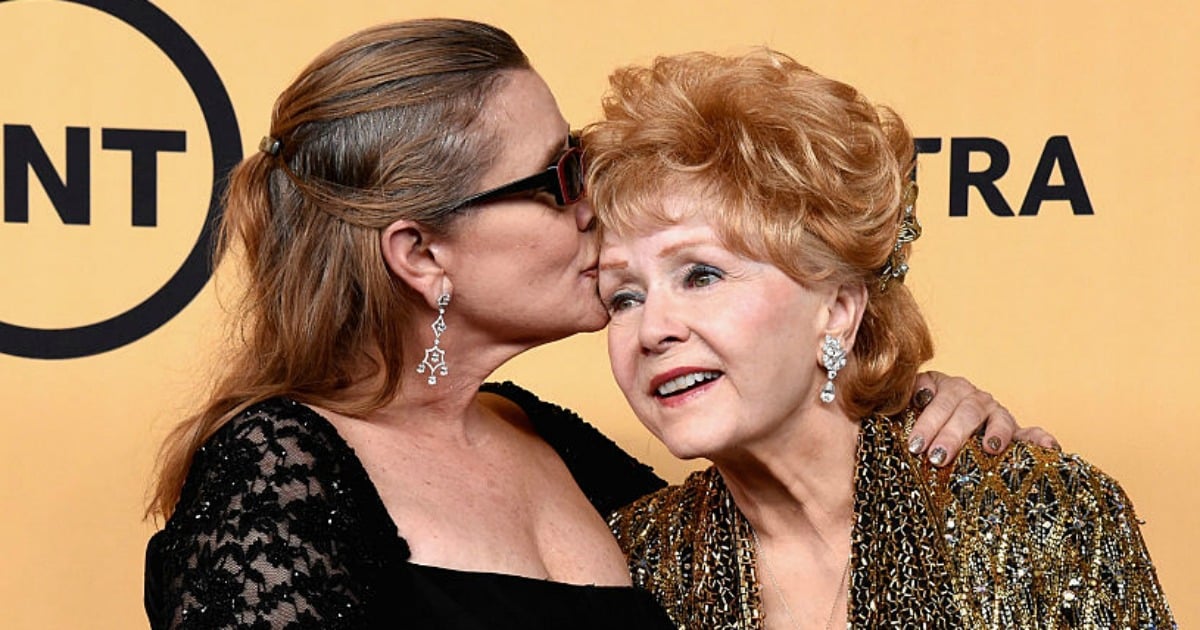 More photos of Reynolds' remarkable life can be found in our gallery below: