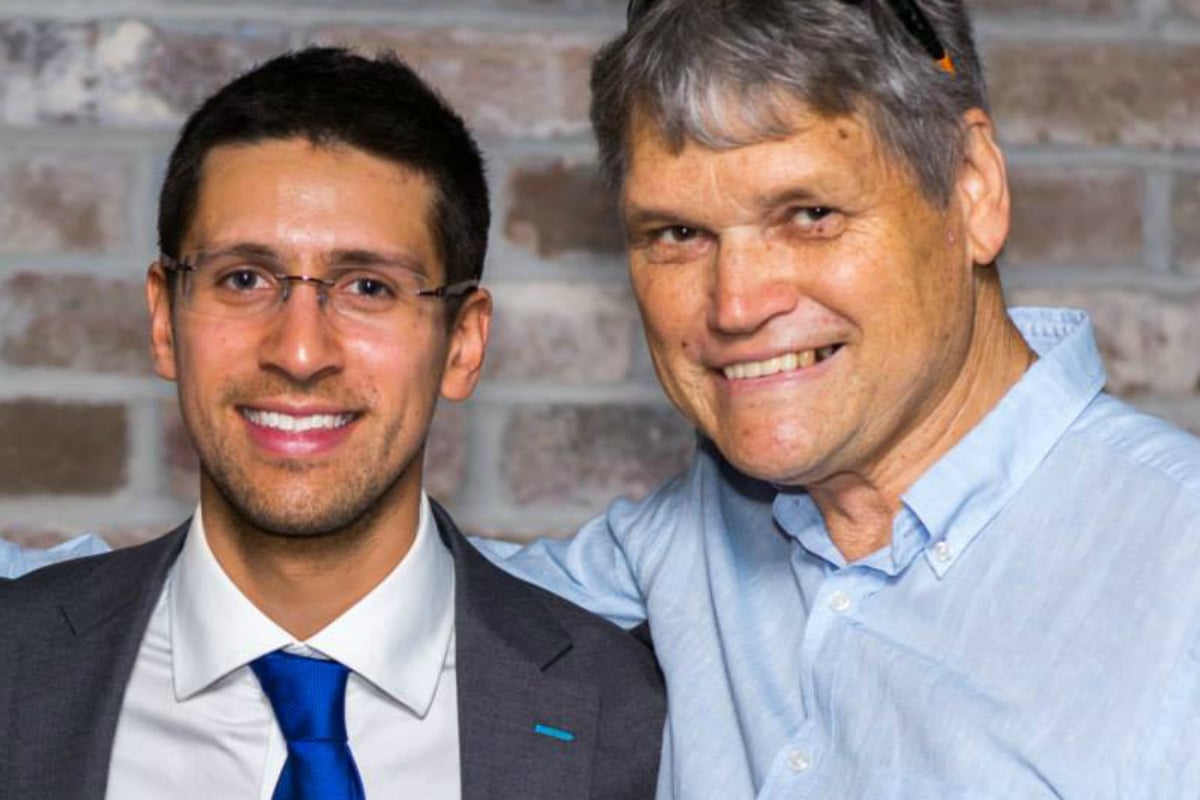 It's been more than a year since I lost my friend Robert, and the words I've kept trying to say to remember him.
I've spent hours upon hours trying to write something that will do him justice and feel like I've already failed.
Write. Backspace. Delete. Over and over, the pattern repeats.
Because this stuff is heavy. It's real.
As a writer, I'm not used to being lost for words. I spend my days setting scenes, assembling facts, telling stories. Why am I paralysed by… a feeling?
Grief is strange like that. It takes time to process what you've really lost. It can't always be summed up in a tweet or Instagram caption.
The world just keeps on going and you do too. A thought randomly crosses your mind; "I wonder how [insert friend's name here] is going?"
You catch yourself. They're no longer a phone call away. They have no more Facebook updates. They are a memory only you can keep alive.
My loss was a loss of a friend. He was my brother-in-law, but he almost wore a bit of a 'life coach'/mentor hat for me.
I can't compare my loss to what his wife has felt. But I can speak from the perspective of a friend.
And I'm ready to share what I've learnt.
1. Friendships can start where you least expect them.
With 37 years between us, we were obviously at very different life stages. I first met him at a family get-together. We were both the outsiders – me as the boyfriend to my partner, him as the boyfriend to my partner's sister.
For more than 12 years, I watched as he and my sister-in-law built their own special life together, just as me and my partner were doing it too in our own different way. In that time, we developed a friendship outside of the family.
He was training as an energy healer, and offered to help with my chronic hip and leg pain. I didn't know what to expect – I'd already been through physio, osteo and was religiously doing yoga to alleviate the pain.
During our treatment sessions, we'd chat about life. Work. Stress. People. Places. Things we liked. Things we didn't.
I'd often leave the sessions crying because he'd released so much of my physical pain, which as anyone who suffers from chronic pain knows, is tied up with mental health as well. My left leg would pulse with pain as it left my body, and a weight had been lifted.
In hindsight, the pain I felt was minimal compared to his own. Over these years, Robert's health was deteriorating, but he did not want to dwell on it. He had found peace and meaning in helping others.
2. The small moments are actually the big ones.
The last time I saw Robert was a few weeks before his death, at his home. He was in his comfortable leather chair, having a laugh as we ate his wife's home-cooked omelettes. I was showing him how to access podcasts on Apple so he'd have something to listen to during his long days at hospital. Months earlier he had a very close call, so we felt lucky to still have him here.