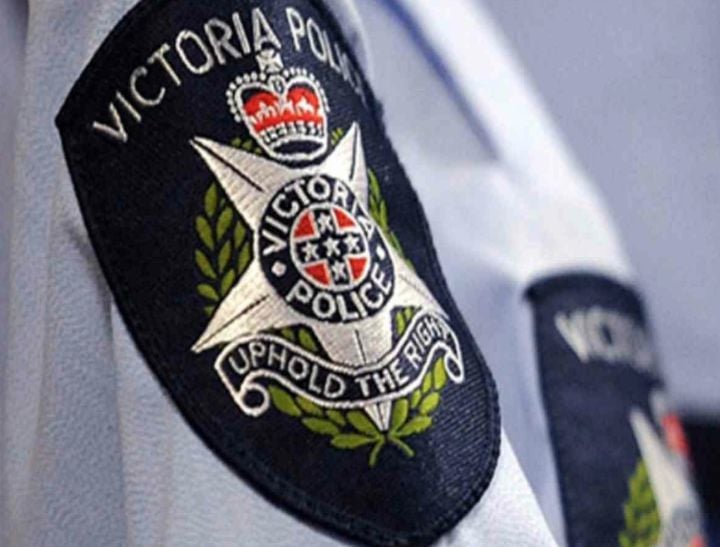 We've rounded up all the latest stories from Australia and around the world – so you don't have to go searching.
1. Two-year old girl found dead in family home.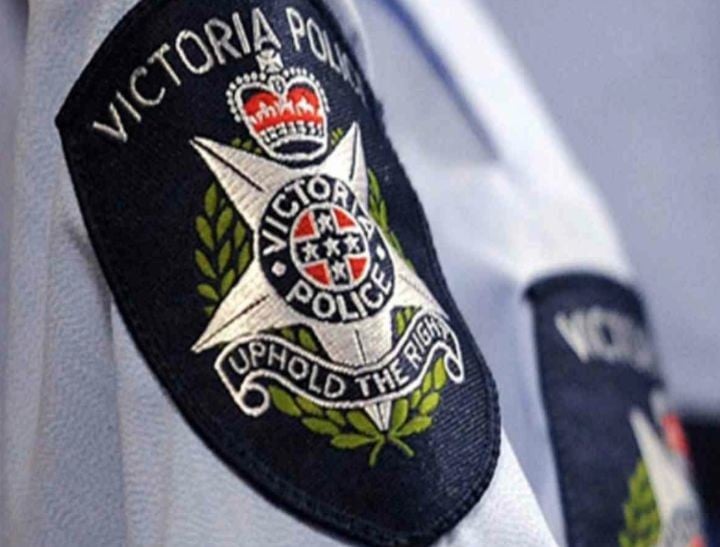 Victorian Police are investigating the circumstances surrounding the death of a two-year old girl in Mildura yesterday.
The Herald Sun reports that initially police said the little girl had gone missing from the home at around 3.15pm but that at 5.30pm they discovered her body at the property.
Victoria Police spokeswoman Melissa Seach said "Police were called to an address in Oram Ct about 3.15pm following a report of a missing toddler."
"Police immediately searched the area and the child was found deceased at the Oram Ct residence just after 5.30pm.
"The circumstances surrounding the girl's death are being investigated and Homicide Squad detectives have been notified."
The area is now taped off as police – and the homicide squad – investigate the circumstances of her death.
2. Toddler missing south of Cairns.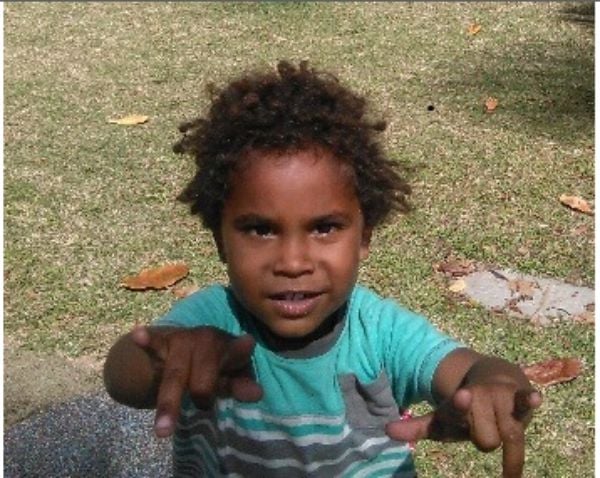 QLD Police are searching for a toddler who went missing yesterday south of Cairns.
The three-year-old boy was playing with other children near the Innisfail Wharf and was last seen between 3.30pm and 4pm.
Police say he hasn't been seen since and they hold concerns for his welfare.
The boy was last seen wearing a green shirt with yellow buttons that had a monster truck logo on the front and green and white board shorts.
Initial investigations suggest that there is no suspicious circumstances surrounding the boy's disappearance at this time, but anyone that may have seen the boy is being urged to contact police immediately.
Crime Stoppers: 1800 333 000
3. Jayde Kendall's bank account accessed on afternoon she went missing.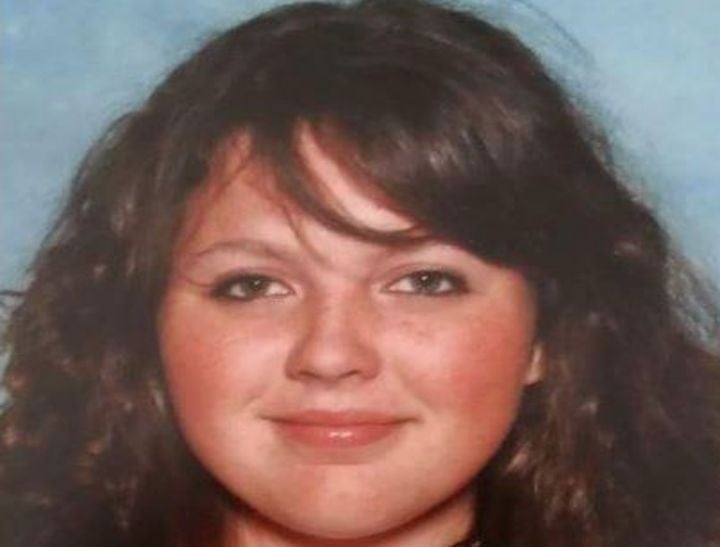 Police have revealed that the bank account of missing QLD teen, Jayde Kendall was accessed twice within two minutes on the afternoon she went missing.
The 16-year old has now been missing for 12 days in what police say are suspicious circumstances.
Police have made an appeal for anyone who saw a red 2003 Toyota Corolla hatchback around that time to contact Crime Stoppers.
The car, driven by a 18-year old man was seen picking Jayde up from Lockyer District High School that afternoon.
Crimestoppers: 1800 333 000.
4. Floods force evacuations on NSW south coast.

Hundreds of residents on the NSW south coast have been evacuated as homes flooded overnight.
Over 300 people were moved to evacuation centres overnight at Sussex Inlet and St George's Basin where they took refuge at the local bowling club.
"Conditions will be dangerous, SES spokesman Phil Campbell said.
Minnamurra Primary School, which has 430 students, was closed yesterday as a precautionary measure and students were evacuated as a nearby dam threatened to burst.
The NSW SES has received more than 1300 requests for assistance and has conducted 57 flood rescues since Monday night.
5. Melbourne tram drivers set to strike tomorrow.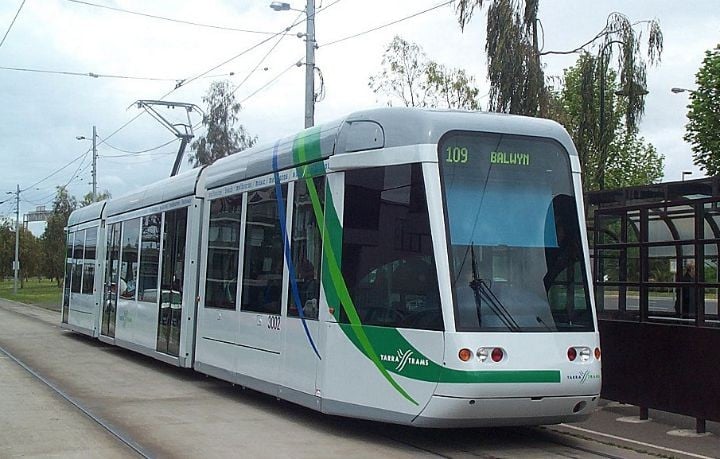 It could be a difficult day's commute for our Melbourne readers tomorrow with tram drivers set to walk off the job between 10am and 2pm after the Fair Work Commission dismissed an application to terminate the industrial action.
The Rail, Tram and Bus Union (RTBU) said yesterday that tram drivers would walk off the job on Thursday morning if Yarra Trams do not budge on it's call for an 18% payrise over three years.
The Age reports that buses will run on many tram routes.
Public Transport Minister Jacinta Allan the strike was "extremely disappointing".
6. 12-year old boy stumbles and damages $2 million painting.
A young boy has accidentally punched a hole through a $2million centuries-old Italian oil painting when he tripped and fell into the piece during an exhibition in Taiwan.
The painting, entitled "Flowers" by Italian artist Paolo Porpora, dates back to the 1600s and is part of a collection of 55 artworks on show in the country's capital.
CCTV taken of the incident shows the boy trip over a platform in front of the artwork and then braces himself against the painting to break his fall.
Shocked he looks to officials for help.
The painting was restored on site on Monday and is now back on exhibition.
7. Islamic State destroys historic temple.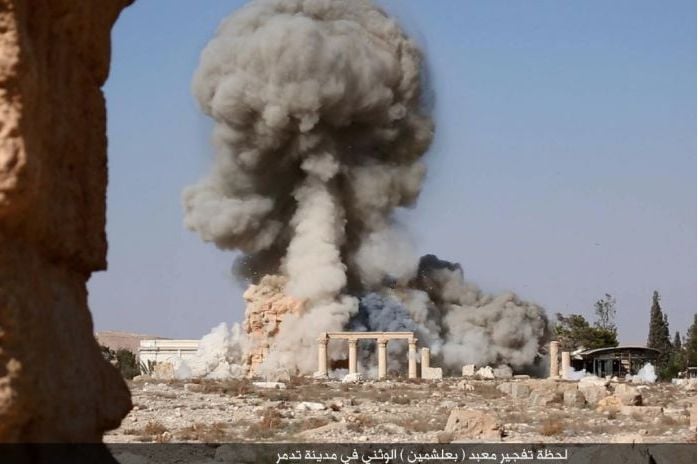 Islamic State has released images showing the destruction of the Baal Shamin temple in Syria's Palmyra.
A series of images tweeted by the group show militants placing barrels and small containers, presumably containing explosives, into the temple and on parts of its columns.
The images then show the temple, which was built in the first century AD flattened.
Syria's antiquities chief Maamoun Abdulkarim said "Daesh placed a large quantity of explosives in the temple of Baal Shamin today and then blew it up causing much damage to the temple,"
"It stood as it was for more than 1,800 years … it was a beautiful tourist attraction," Mr Abdulkarim said.
Last week Islamic State beheaded 82-year-old Khaled al-Asaad who served as the Palmyra's keeper for over 50 years.
The head of the UN's cultural watchdog, Irina Bokova, called the act a "new war crime and an immense loss for the Syrian people and for humanity".
8. Mother tragically dies after doctor's leave unborn baby's head inside her.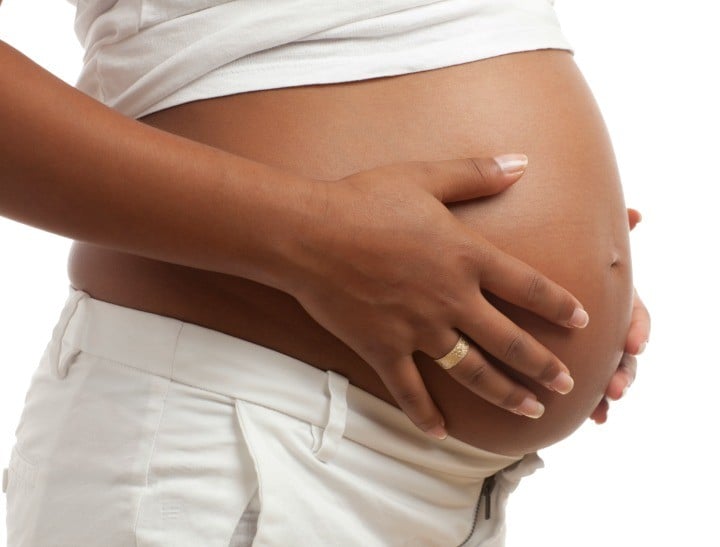 A mother in India has died after doctors reportedly left the head of her dead baby inside her womb while removing the body during delivery.
The woman went into labour on Saturday night and was transferred from one hospital to another in the Indian city of Shahjahanpur,
The local head of police said that the hospital was not equipped to deal with such a complex delivery.
Her husband Hemant, 40, blamed the doctors, reports The Mirror "First they removed the body of my baby – leaving the head inside – and then they told us to take my wife to another hospital."
"They just left us. They could not save her. "
9. Woman drinks $250 bottle of cognac after being told she could not take it on flight.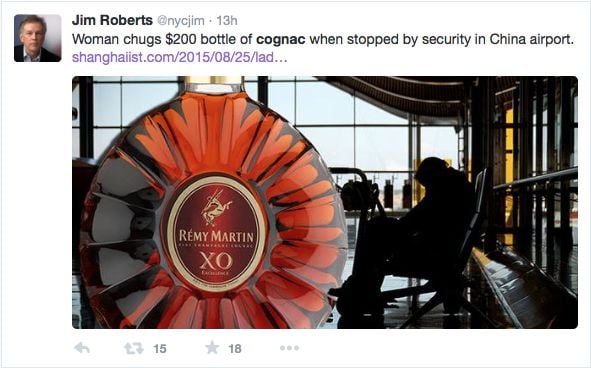 A woman necked a $250 bottle of cognac at an airport after being told by security she could not take it onto her flight.
However she was then ruled too drunk to board the flight and was forced to remain at the airport until she sobered up.
The Chinese woman, named only by the surname Zhao, was stopped at Beijing Capital International Airport when she reportedly tried to take a bottle of Rémy Martin XO Excellence onto a flight to Wenzhou.
The bottle was included in her hand luggage and as it exceeded the 100ml liquid limit she was told she could not bring in on board.
The South China Morning Post reported that after the woman drunk the cognac, which is 40% alcohol, she was found rolling on the floor at the boarding gate and the flight's captain decided her condition could affect safety on board.
The woman's family came to collect her from the airport once she had sobered up.
10. Small man syndrome really does exist.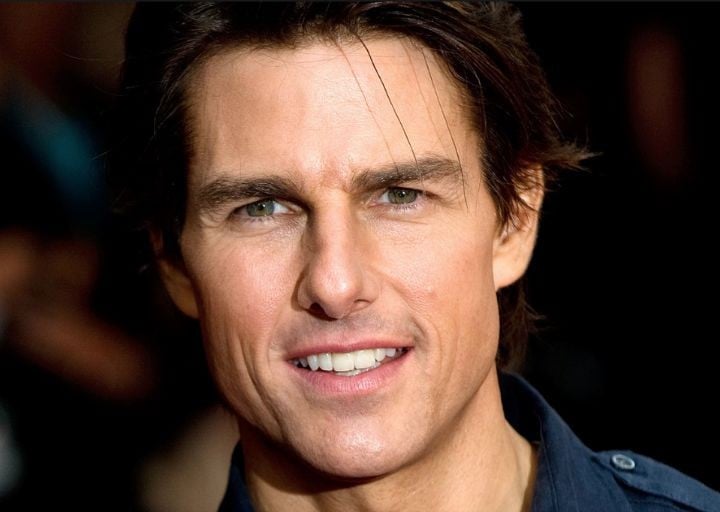 Researchers in the US have found that small man syndrome really does exist. A study has shown that men who feel the least masculine are at risk of committing violent acts.
Researchers at the Federal Centres for Disease Control in Atlanta, Georgia, say men can suffer from 'male discrepancy stress' where they feel they are falling short of traditional masculine gender norms. The syndrome makes them more prone to violence than men who feel comfortable in their own skin.
Men who considered themselves less masculine than average and who experienced male discrepancy stress were nearly three times more likely to have committed violent assaults with a weapon or assaults resulting in injury to the victim than those who didn't worry about it.
Do you have a story to share with Mamamia? Email us [email protected]