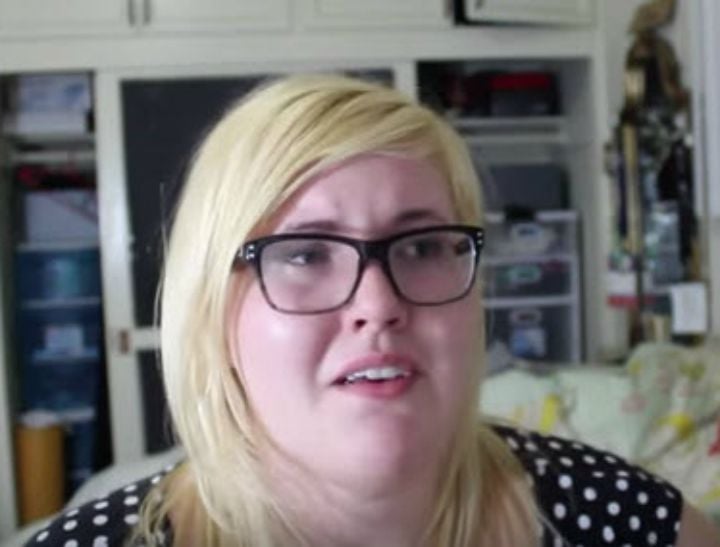 A fat-shamer just got shamed.
Over the past couple of days, a minute video called 'Dear Fat People' has gone viral.
The video – made by comedian Nicole Arbour – has been viewed around 20 million times.
During the vile rant, Arbour claims "fat shaming is not a thing – fat people made that up".
She says playing the "race card", "disability card" or "gay card" was legitimate because those groups were wrongly discriminated against, but that overweight people should not get any sympathy or special treatment.
"Shame people who have bad habits until they f***ing stop. Fat shaming. If we offend you so much that you lose weight, I'm okay with that," she says.
The offensive diatribe also targets body positive hashtags on social media and the plus-size label.
"If you want to be positive to your body, work out and eat well," she says.
"They forgot to tell you that plus-size stands for plus heart disease, plus knee problems, plus diabetes, plus your family and friends crying that they lost you too soon because you needed to have a Coke plus fries."