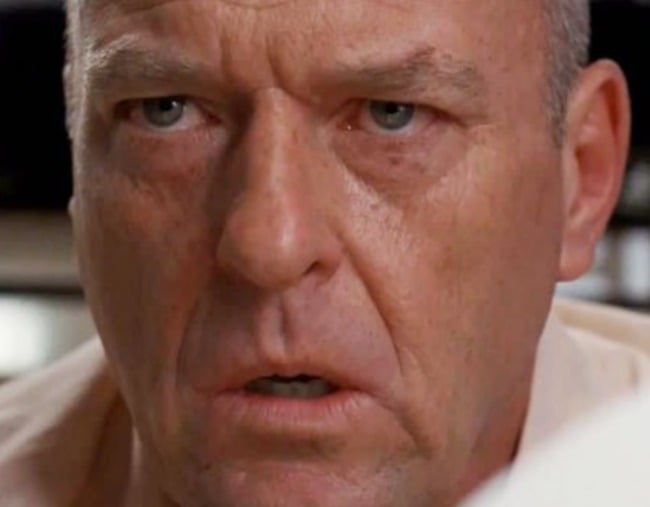 Oh boy oh boy oh boy.
It's Friday and we are delighted to present to you perhaps the greatest Twitter blooper we have ever seen.
You'll probably recognise Dean Norris. This guy is best known for playing the surly character of Hank on Breaking Bad.
He also has about 520,000 followers on Twitter. And not one of them really knew quite what to say when, out of nowhere, he fired off two very simple but also very surprising words: "sex gifs".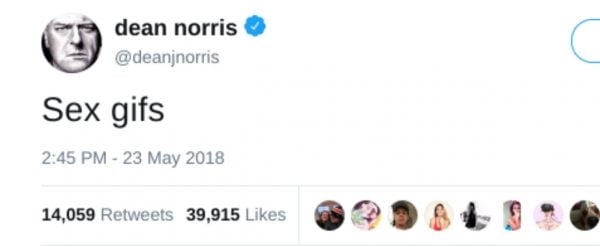 So insightful.
So eloquent.
So... oh lordy where do I look?
Of course, at first the internet reacted a little like this...