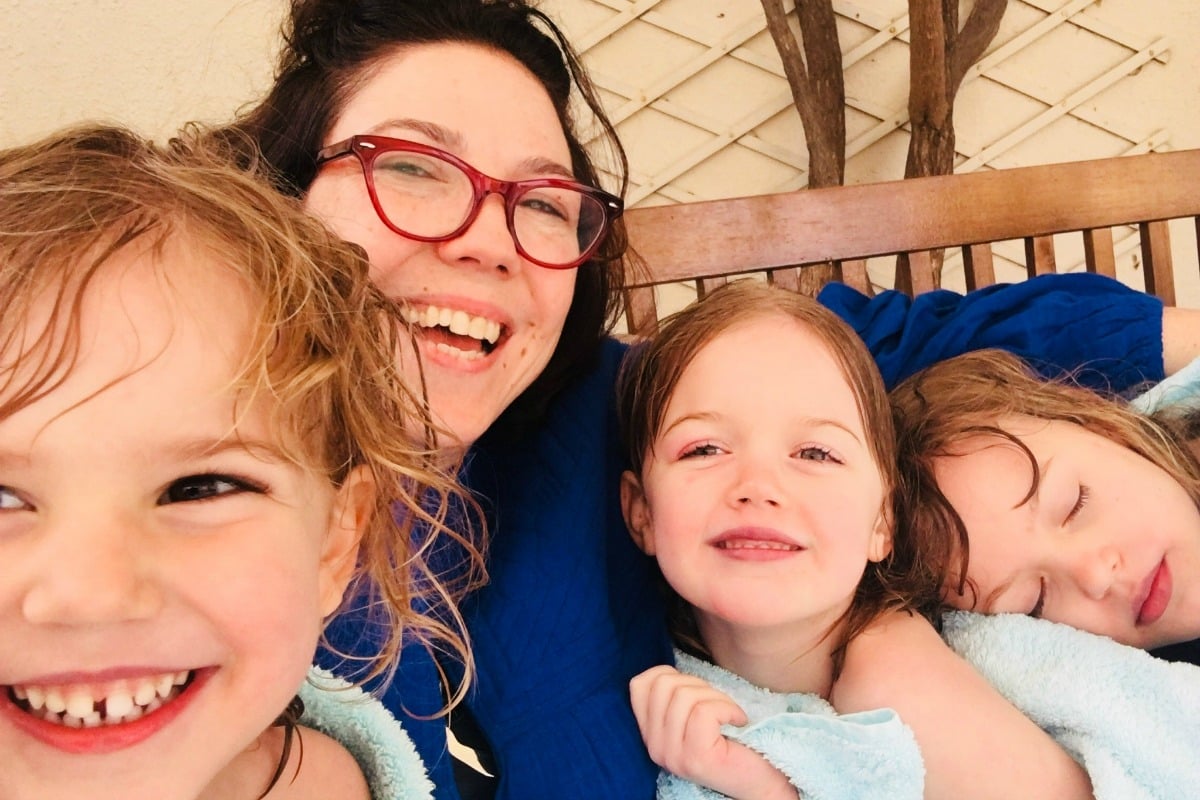 Christine Armstrong thinks it's time for a different conversation about working and parenting. We're in a place where mortgages are larger, the work day is longer, but school and childcare remain unchanged.
It's a disconnect that compounds the stress of both teachers and parents, as each grapples with the expectations of the other.
Determined to find a way forward on this (and dozens of other issues that affect working mums, dads and carers), Christine interviewed people on both sides and brought their wisdom together into a manifesto for happy professional families called The Mother of All Jobs.
The following is an extract called 'How to engage with teachers'. Take notes, folks.
***
Many career parents struggle to get the right tone when dealing with the teaching and leadership team. Are the teachers to be deferred to because they are teachers? Or are you equals because you are both professional and all adults with the same intention of getting children educated? Or do they work for you, paid for by you (through tax or fees) to deliver your child a good education? If they work for you, then are they up to the job? Every parent seems to be able to furnish you with a story about a teacher with flawed grammar.
Christine Armstrong shares the lie working mothers tell.

When we were children, our parents put teachers in the same group as doctors and bank managers. To be respected, listened to, deferred to. My mother says that, aged 25, she felt good as a newly qualified teacher driving her little Mini and having a little bit of status in society. Sadly, for those groups it has very much changed and teachers are now used to all sorts of unhelpful interaction from parents.
A mother of two who taught before having her kids describes how she sees the disconnect between teachers/parents like this: "I was a newly qualified teacher in 1994. I was so keen and so excited by my job, I arrived at school at 7.30am and left at 7.30pm and did more lesson planning at home later. But my fierce commitment meant I was also completely disparaging about parents and what they didn't do. I couldn't understand it when, three days later, they still hadn't responded to my important note in the Home Book. I saw them as totally irresponsible. At parents evening I was pompous and smug about what they needed to be doing. Now I have two kids and can see the other side so clearly. I am a teacher and I find myself thinking about my daughter – 'F***, why is she still on the reading scheme in Year Four?' As I scratch my head to remember the last time I read with her. I forget to attend parents' evenings! I completely miss some of them. The kind of thing that would have horrified me as a [newly qualified teacher]."