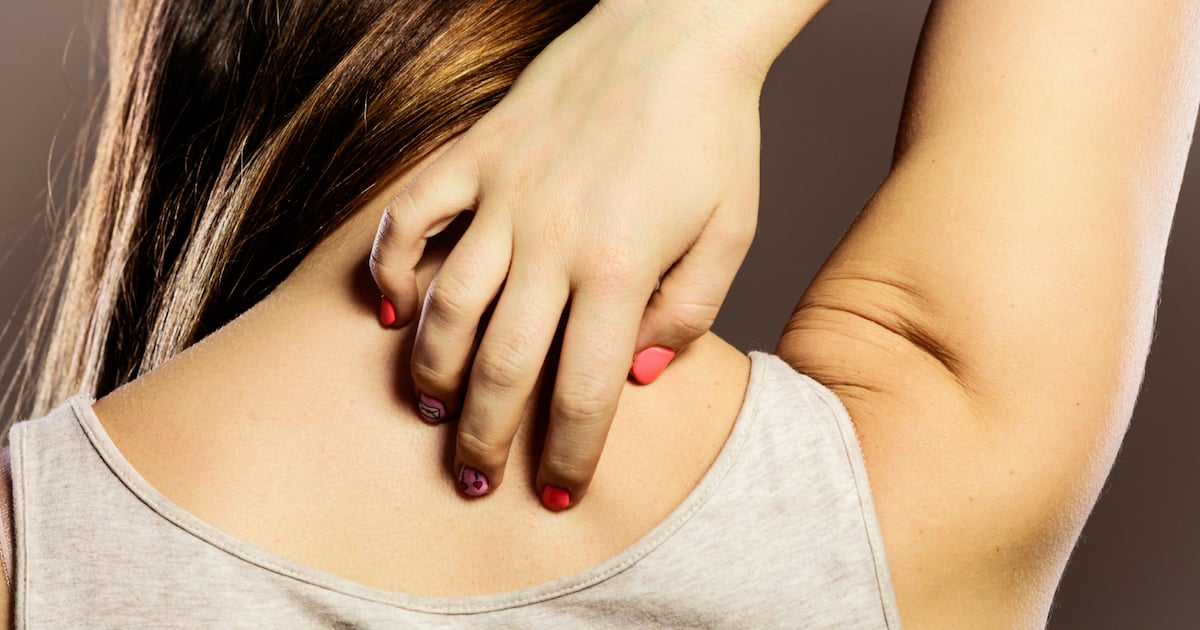 Anyone who has an allergy, or anyone who has a child with an allergy, will be able to recall the exact moment they knew something wasn't quite right. It might have been a wedge of dripping papaya or a sting from a jellyfish. For others it was a slice of peanut butter toast before school or a poached egg on toast that sparked a lifetime of living cautiously around food.
And for Nurse Practitioner Andrea, allergies became a career choice.
After living with the symptoms of eczema, asthma, allergic rhinitis (hay fever) and anaphylaxis for over 40 years, Andrea knew that she wanted to use her understanding to help others in the same position. With this in mind, Andrea came to work for Allergy Medical, the first clinic of its kind in Australia, established to provide timely solutions to the maddening web of allergies.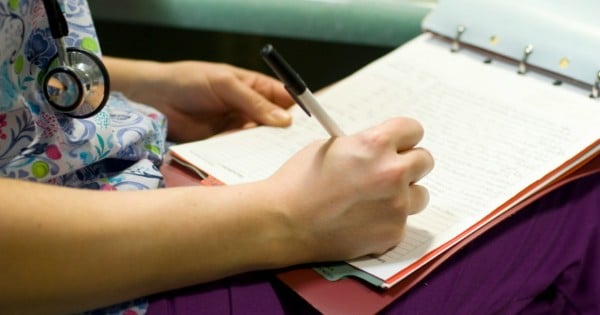 Recently, Mamamia sat down with Andrea to discuss the great impact allergies have on both our minds and bodies.
Q: I understand that you have now lived with eczema for around 40 years. Can you explain how this experience has affected your lifestyle?
A: My journey with eczema has influenced my life, informed my career choice, affected the clothes I wear and even how I style my hair. It has most definitely led me to where I am today – and I have to say, that's a pretty great place.
My mum said I developed eczema at six weeks of age and I don't think this was a huge surprise to my parents. My Dad has eczema and can remember being in hospital as a little boy. My mum made it her mission to "cure" my eczema, but 40 years ago finding out information about eczema wasn't easy. We had no internet (much to my kid's utter horror), Dr Google and Dr Wiki hadn't been dreamed up yet and there were no websites or Facebook pages. It was just my parents, grandparents and some barely interested GP's. She tried every recommended (and some not recommended) cream under the sun — some worked, some didn't, some stung and some didn't.