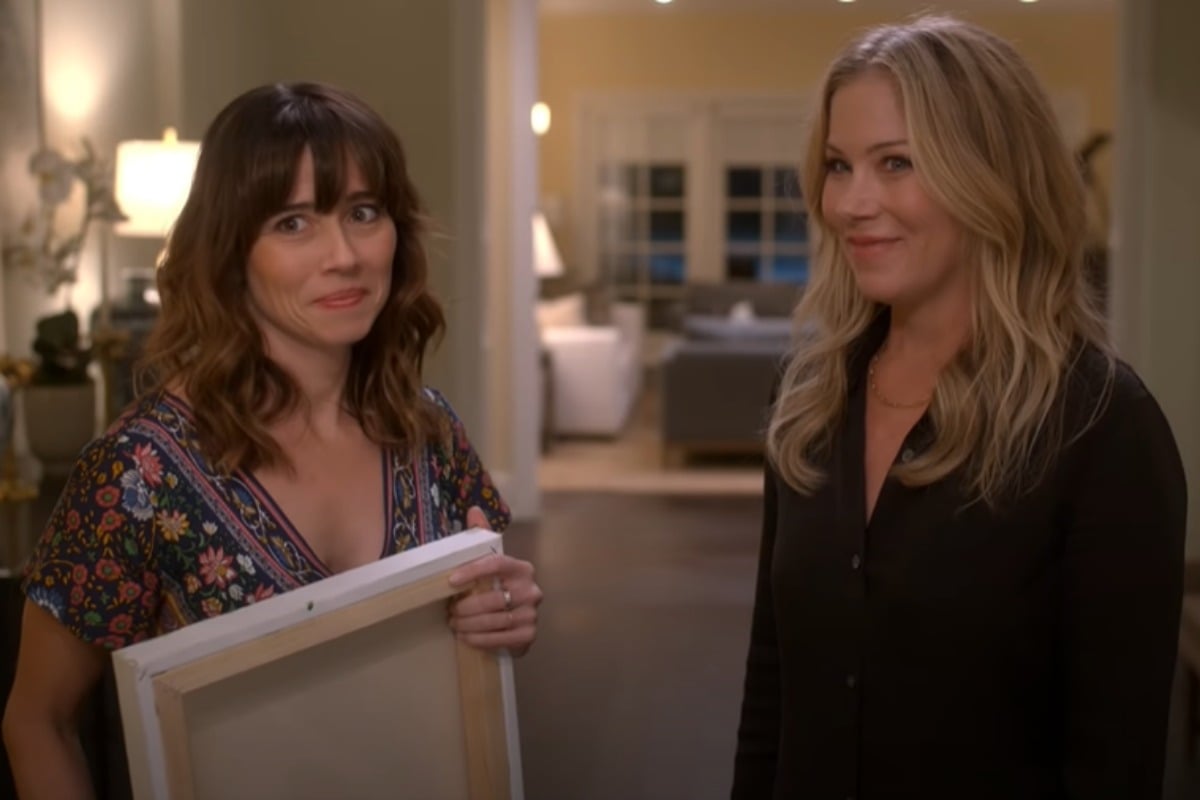 WARNING: Many, many spoilers for Netflix's Dead To Me up ahead. If you haven't watched it yet, AVERT.YOUR.EYES.
It was about a year ago when all anyone could talk about was Netflix's Dead To Me, the dramedy starring Christina Applegate and Linda Cardellini.
With its refreshing take on handling grief and loss, its portrayal of the strength of female friendships, and its realistic exploration of the struggles of both a single parent and a woman battling fertility issues, we devoured all 10 half-hour episodes of Dead To Me in a single sitting.
And now Netflix has finally confirmed when the second season will premiere.
Watch the official trailer for season two of Dead To Me. Post continues below. 
That's right, our favourite dark comedy series is returning to our screens on May 8. And we couldn't be more excited.
But after the shocking season one finale precisely no one saw coming, most of us were left wanting more.
It ended on a frustratingly juicy cliffhanger and, well:
We… we have questions.
Questions that the internet has attempted to answer with a whole host of spicy theories we just can't get enough of.
Feast your eyes and prepare to have your minds certifiably blown:
Judy's miscarriage and Ted's death may have been linked.
How has the internet drawn this conclusion?
Her dress.
A Reddit user picked up on the fact that Judy was wearing the same dress during flashback scenes from both traumatic events.