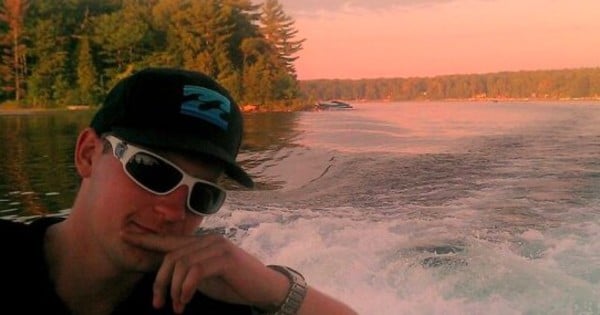 As I'm writing this I can easily recall the worst day of my life. On that day, I didn't lose my job, break up with my boyfriend, or miss tickets for my favourite band. At 23, I'm part of a generation who exaggerates as readily as we breathe, but I can without contemplation say that July 8, 2014 was actually the worst day of my life. It was the day my brother died.
Jordan was driving on his way home from work in the rain. It was the heaviest rain we had had in Niagara Falls, Canada all summer. I spoke to a cab driver some months later who remembered this as the day his basement flooded—but I'll always remember it as something more. After swerving into the opposing lane, my brother hit an oncoming van and veered into the ditch. The family in the other vehicle was fine, but my brother was not.
An ambulance was called and arrived on the scene. Paramedics pulled my brother from the car, and at this time he was unconscious and seizing before them for over five minutes. An on-scene paramedic told me that in his experience, when he has seen an accident victim seizure for more than 30 seconds, the person is a "goner." And according to my brother's lawyer's reports, he should have been right: Jordan died on that scene.
But he was revived.
All the while that my brother was fighting for his life I had no idea. When a knock came at the door I was surprised to see a police officer on the other side. I dialed my mother's phone number since he wouldn't tell me what was wrong. It wasn't until I overheard their conversation that I knew something terrible had occurred. My chest tightened up in a panic I've never felt before. The officer hung up the phone and told me that someone driving my brother's car had been in an accident and was in the hospital.