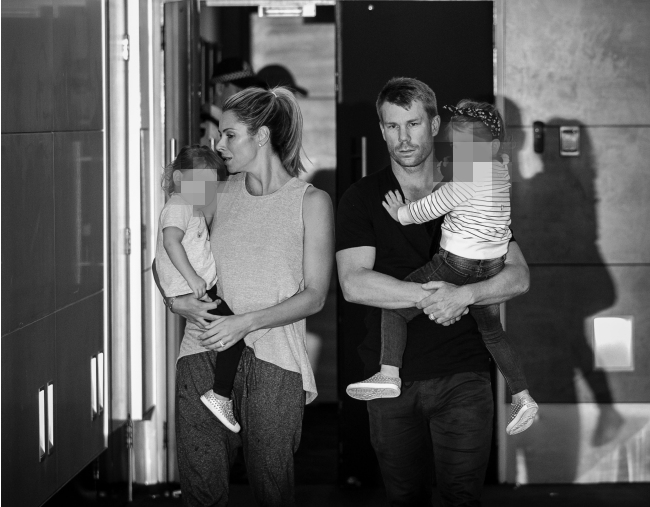 It's a much easier narrative to understand, a more simple story to tell.
The ball-tampering scandal shrouding the reputation of our country's cricket team was hard to make sense of. Until, of course, the country was able to lay the blame on vice-captain David Warner.
He's been painted as the hot-headed, arrogant second-in-command; callous in his pursuit of victory against South Africa. The one who lacked foresight, the one who was happy to sacrifice a young kid and his career for a ball that swung faster, for a few wickets that fell easier.
'It was Warner's brainchild,' people chant. Cameron Bancroft was just the young, inexperienced one, at the mercy of the leaders he plays with. Steve Smith, the much-loved captain, was just the one who turned a blind eye, the one who should have known better.
Ah, we think. That makes sense. That's how it must have gone, that's how it must have been.
Granted, Cricket Australia's findings centred on Warner instigating the ball-tampering and Smith knowing of it happening, but removing himself from active involvement. But in our anger at Warner, and our propensity to find a quick-fix scapegoat and stamp on him with our outrage, we're forgetting a few things.
Namely, the context in which the ball-tampering occurred.
Earlier this month, Warner got into a hefty scuffle after a game in Durban because South African cricketer Quinton de Kock thought it would be both fun and appropriate to hassle him about the fact his wife Candice once slept with a rugby player at a nightclub. Yes, 11 years ago, Candice Warner was photographed in a Sydney pub toilet with rugby league player Sonny Bill Williams. She was 23 at the time, he was 22.
The next day, South African fans decided to turn up during the day's play wearing Sonny Bill Williams masks to taunt Warner.
The day after, Candice's face was plastered on The Daily Telegraph's front page.
The pressure on Warner was immense, and tensions even higher. His wife had just been publicly shamed for something that happened more than a decade ago, the discourse saturated with the kind of slut-shaming sexism we should have moved past 50 years ago.
Can we choose what we are outraged about when it comes to sport? Post continues after audio.

Of course, there's not a direct bow to be drawn between the pressure of earlier this month and the decision to tamper with a ball weeks later. But it is to say: Nothing happens in a vacuum, no decision without context.
It was the same test series, after all.
Overnight, as public sentiment around Bancroft and Smith began to shift following their press conferences, the pile-on atop of Warner only grew. He barely apologised, some complained. He didn't cry, some said. "A loose end in the form of a very loose unit," others wrote.