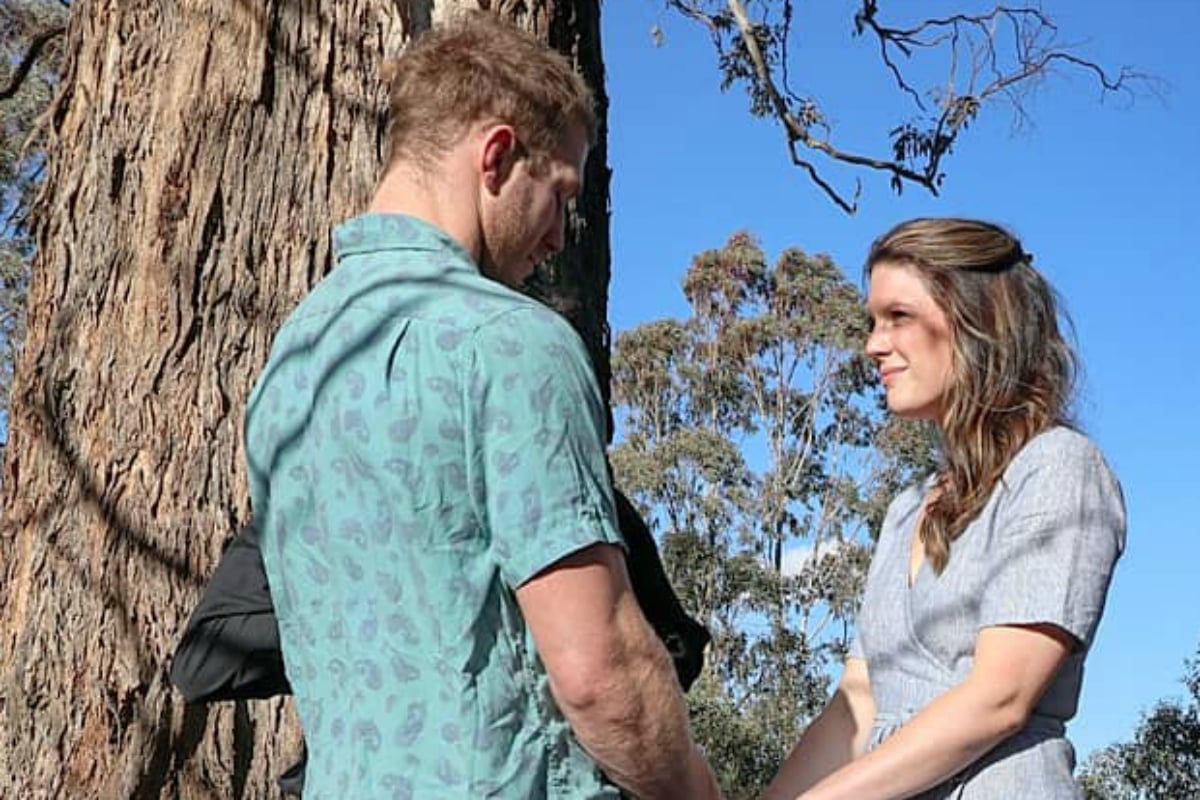 Wallabies star David Pocock has married his "best mate" Emma Palandri in a delightfully simple wedding ceremony at the weekend.
On Monday the 30-year-old shared photos of a ceremony that was basically the antithesis of everything a modern wedding is.
By that we mean there were no flowers; no white, fluffy or intricately-beaded dress; no acoustic trio playing as the bride walked down a rose petal-scattered white carpet and no bridal party.
Just a man and woman, a celebrant, a gumtree and an esky.
To anyone in the midst of planning a big white wedding, it's a refreshing and welcome reminder about what really makes a wedding special: you and your partner declaring your love and commitment to each other.
It won't stop us agonising over the perfect dress or blowing the budget on floral centrepieces – but it may just be the thing to keep in mind and calm us down when we're on the cusp of having a meltdown over napkins.
David and Emma's wedding is also a beautiful example of what keeping your promise looks like.
Their wedding on Sunday was the official conclusion to a vow they made in 2010 when they held a (similarly low key) commitment ceremony in front of family and friends, but refused to make their marriage official.
Their reason was that they didn't want to get married until their same-sex attracted friends could.
Also, David can sure play rugby union…