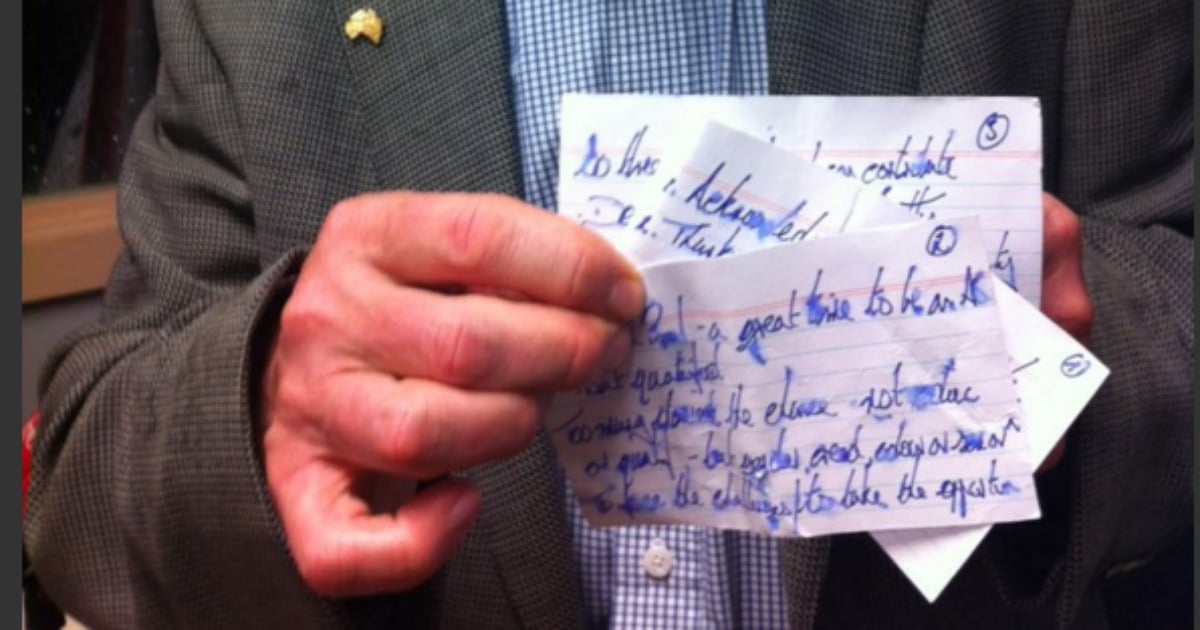 The 2016 Australian of the Year David Morrison became a household name in 2013 when he delivered a speech that went viral calling on men to accept women as equals in the army.
Last night the former Chief of the Army accepted the prestigious Australian of the Year award at Parliament House in Canberra from Prime Minister Malcolm Turnbull.
Despite rain starting to hammer down during the outdoor ceremony, General Morrison delivered an outstanding speech which has set the tone for his year ahead.
He vowed to continue on with excellent work of the 2015 Australian of the Year, Rosie Batty.
"She has set a benchmark for us all and the scourge of domestic violence which faces us as one of our great social issues won't be solved in a year, maybe in 50 or 100 years but it is up to us in our lifetimes to do something about it and I look forward to contributing to her great work," he said.
The crowd laughed when General Morrison said he had made a serious error of judgement by preparing his notes for the speech that evening in ink pen.
He was unable to see what he had written as they became sodden from the rain.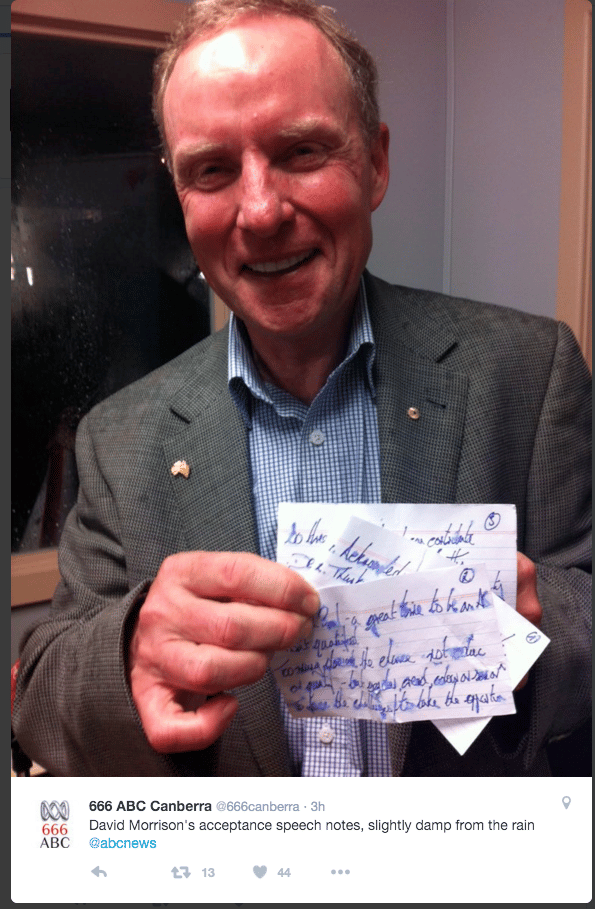 Source: Twitter @666canberra ABC
However nobody would have known as he delivered a rousing speech and vowed to focus on three key areas in the year ahead while he holds the title of Australian of the Year.