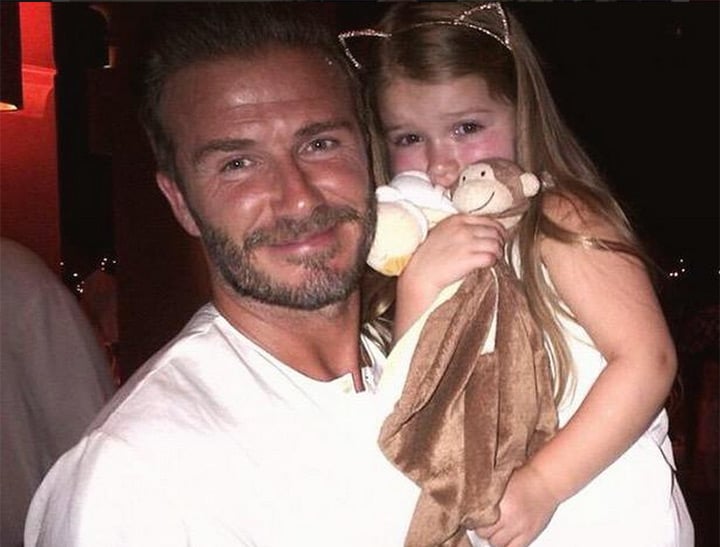 People need to stop judging celebrities and their parenting styles.
From people cursing Ryan Reynolds for using a baby carrier, to David Beckham allowing his four-year-old to use a pacifier – isn't it time we stepped down from the 'perfect parenting podium' that we all think we deserve to stand on?
David Beckham thinks so.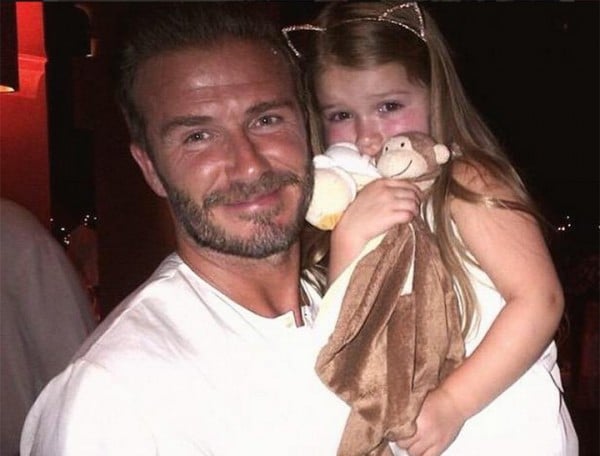 The 40-year-old father has hit back at critics who claimed that letting his four-year-old daughter, Harper use a dummy at her age could mean she suffers from 'speech or dental issues' later in life.
Harper was photographed with her dad a few days ago, and in the photo she was sucking on a dummy. The photo had critics and 'parenting experts' concerned. You can read about it here.
Beckham took a screenshot of one of the accusing articles - that had implied Harper may experience health problems later in life - and posted it to his Instgaram account, with a message for those who judged his parenting style.