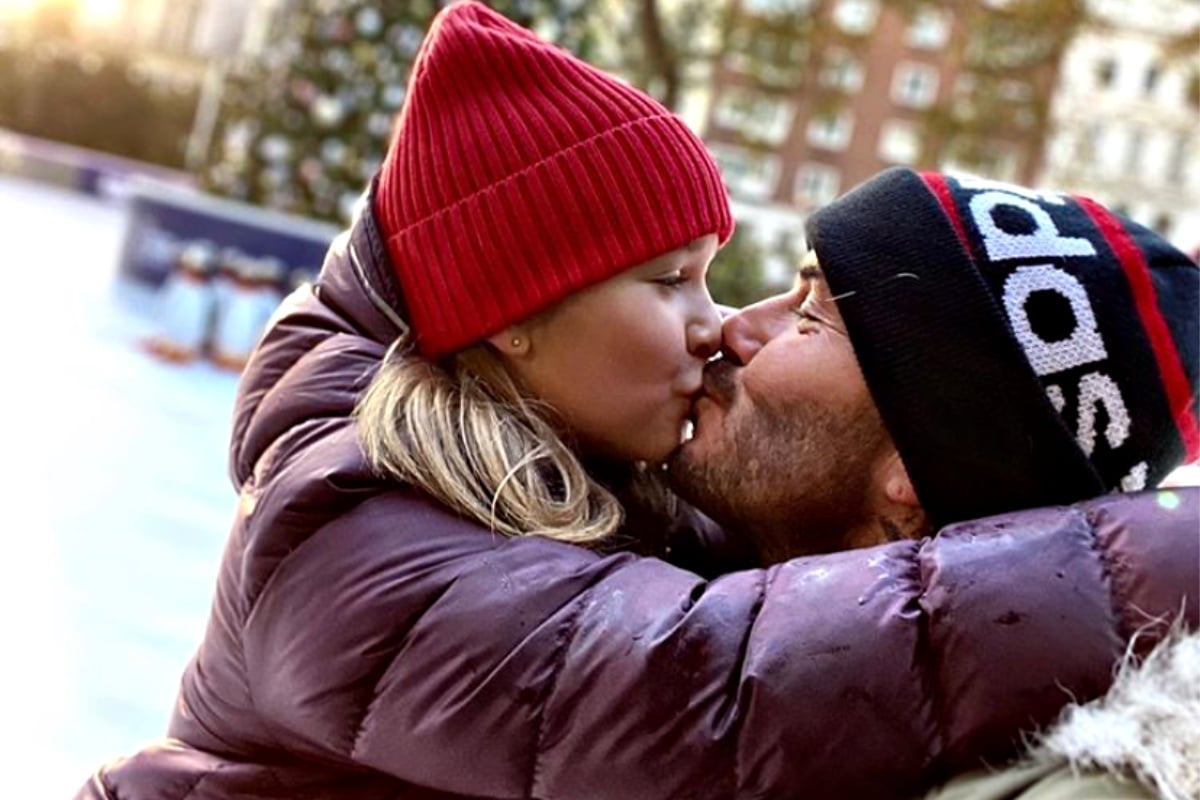 Oh my God. Guys. A dad kissed his kid. On the lips! Was there tongue, you ask? No. No, there wasn't. Nevertheless, some people found cause to object. Primarily, Piers Morgan.
"Why would a father kiss his daughter on the lips? Don't get it. Creepy. Weird. Creepy."
To be fair, that was from the last time our dad in question, David Beckham, posted a similar picture. But it seems to have been the inspiration for a recent spate of headlines about his more recent post, at the National History Museum Ice Rink, in London. And no doubt the sentiment still stands.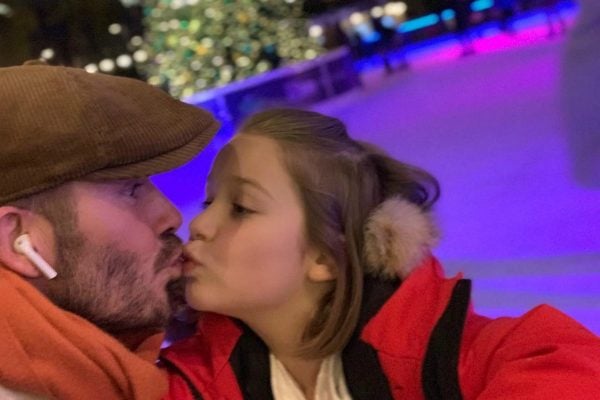 What we need to realise is that the world needs more affection, not less. Normalising this kind of love and closeness is critical, and the Beckhams are doing good work here.
For too long, we have been hamstrung by these antiquated views of fatherhood and masculinity. Through most of history, dads were almost out of the picture for most of the day. But the times they are a changin'. And few seem to be more threatened by this than old mate Piers.
He had a go at Daniel Craig last year when he saw a picture of him wearing a Baby-Bjorn style carrier. He thought he could out-alpha James actual Bond, by criticising him for the way he held his child.
WATCH: David Beckham isn't the only famous parent kissing their children on the lips... Post continues below.