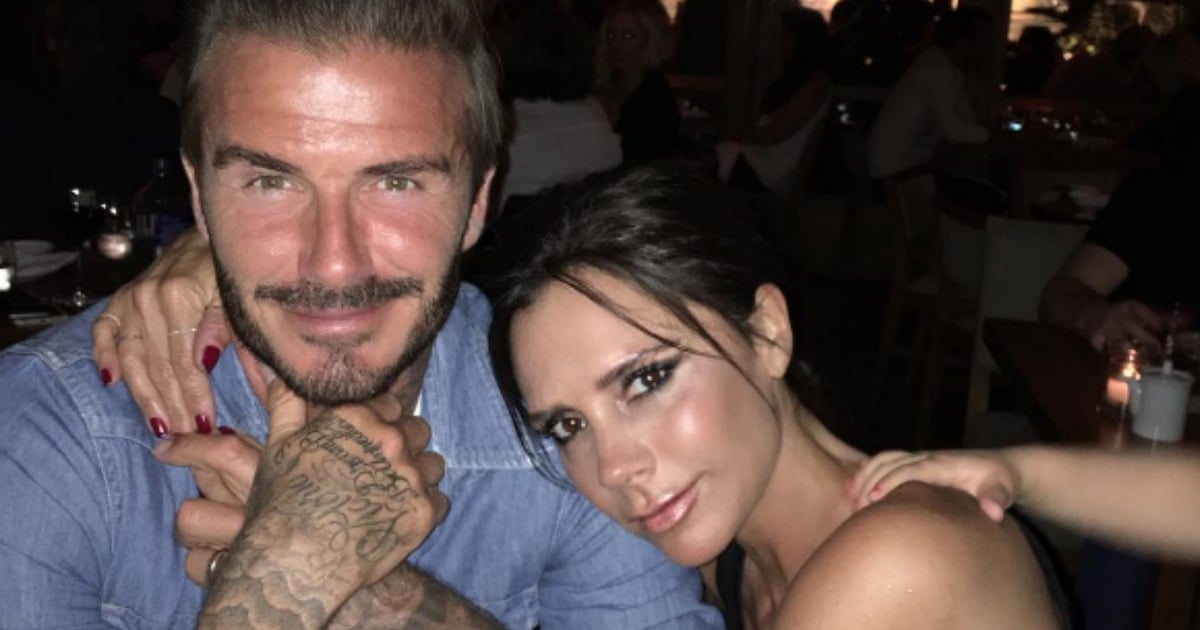 It may be Victoria and David Beckham's wedding anniversary, but we were the ones given a gift.
To mark 17 years of marriage, the pair each shared a throwback photo from their wedding day. They're unsurprisingly gorgeous. And they're definitive proof that even when you're one of the most fashionable couples on earth, your wedding get-up still dates.
"I feel so loved and truly blessed. My best friend, my love. The kindest man who inspires me every day. Happy Anniversary to the best husband and daddy in the world!! EVER! #HappilyEverAfter," read Victoria's caption.
Please draw your eyes away from the loved-up couple and onto the decoration on Posh Spice's head. 
 (Watch: People share their wedding day regrets. Post continues after video.)
It's not a decorative comb, a veil, or even a dainty tiara – it's a full-blown crown.
Now THAT is how you do it.
David followed up with an equally delightful tribute to his wife. That hair. The crisp white suit. The metallic tie. Gotta love the nineties.
VB's dress is something else altogether.
A champagne-coloured satin Vera Wang number, it featured a train that was six metres long.
"Mr. Pearl (the London corset couturier) made the inside corset. He and I worked together. Victoria wanted her waist to be like Scarlet O'Hara's in 'Gone with the Wind' – she wanted something that was rock-queen bride," Wang recalled on her website in 2012. (Post continues after gallery.)
"[Jewellery designer] Slim Barrett made her crown. In order to make the waist that small, the bodice had to come back and forth from England to New York at least six times. That dress is what I call the 'Transatlantic' dress."
The pair met in 1997 at a charity football match before becoming engaged in 1998 and tying the knot a year later in a ceremony that reportedly cost almost $900,000.
The couple now have four children – Brooklyn, 17, Romeo, 13, Cruz, 11 and Harper, four. And they still manage to couple dress better than anyone else.
Image: Instagram/@victoriabeckham.
Have your wedding snaps stood the test of time?