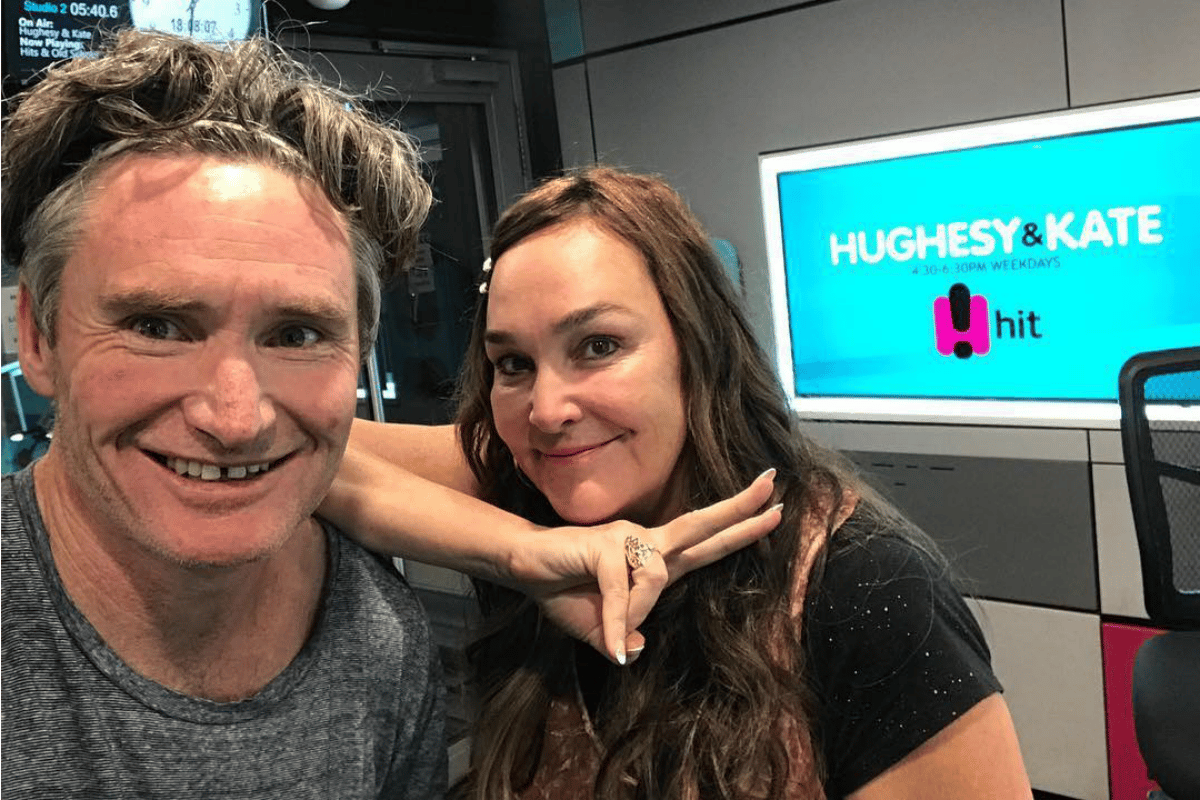 1. The "gun prank" Dave Hughes pulled on Kate Langbroek that almost went very wrong.
Kate Langbroek is well known for pulling endless pranks on her radio co-host Dave Hughes.
But it turns out the one prank Hughes pulled back did not go down well.
Speaking on last night's episode of Hughesy, We Have A Problem, the comedian described how he arranged a man wearing a balaclava to jump out and scare Langbroek while holding a toy gun.
1 WEEK TO GO!
Tbh this panel looks like they are about to drop a mixtape.
@DHughesy @Tommy_little @katelangbroek @CeliaPacquola @samsimmonss #HWHAP premieres 9.00PM Tuesday 29th on 10. pic.twitter.com/fqBB8YTmtd

— Hughesy We Have A Problem (@hughesywhap) January 22, 2019
"It actually nearly went wrong," Hughesy admitted.
"The guy who was waiting in the skip [wearing a balaclava], I'm waiting for her [Langbroek] to come out and I hear a scream but it wasn't her," he continued.
"He decided to practice on Faye from accounts. Faye from account doesn't expect someone to be jumping out a skip with a gun."
"I didn't expect it either!" Langbroek yelled in response.
Langbroek told Hughesy that the prank made her husband very, very angry.
Six months before Hughesy pulled the prank, Langbroek was actually injured when a man attempted to break-in to her home.
2. The moment Ellen Degeneres surprised Courtney Cox with a Friends reunion.
Nothing in the world quite gets us as excited as Friends-related news.
Especially when the word reunion is involved, because pls, that TV show was a large part of our lives for well, ever and always, and we feel personally connected to both the characters and the actors.