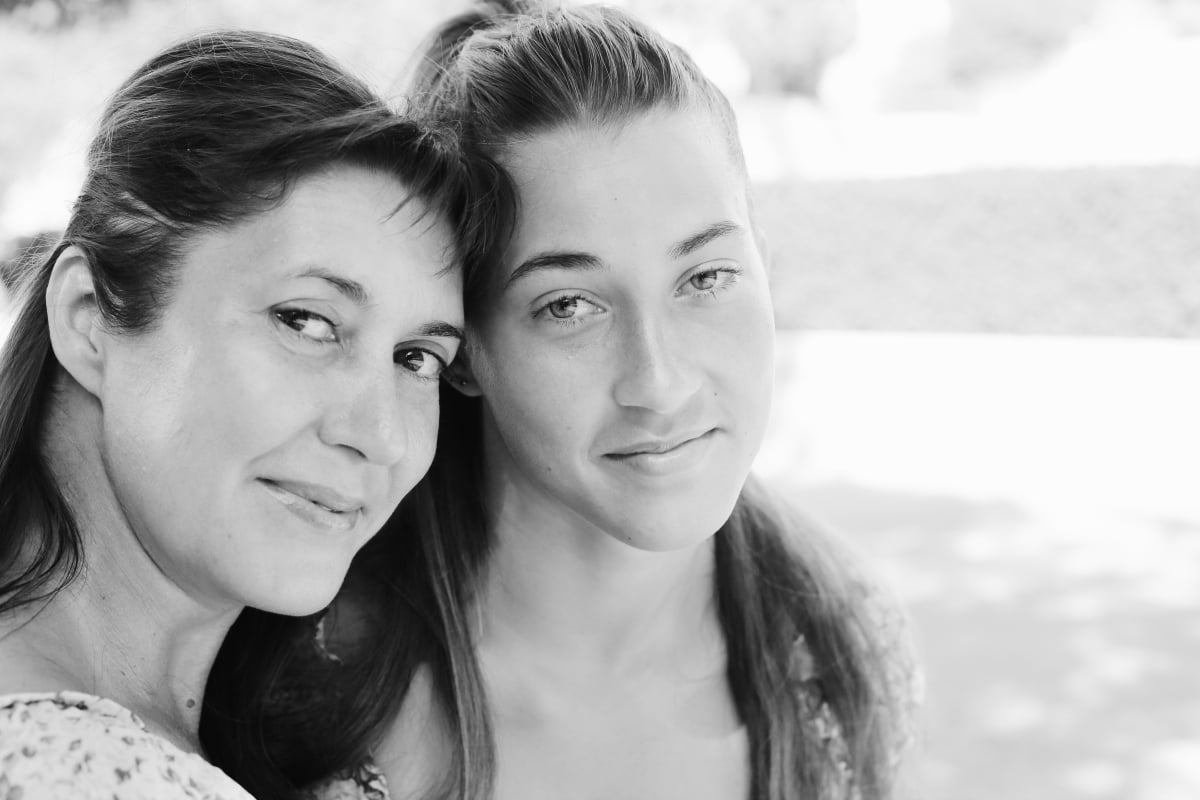 This post deals with sexual assault and might be triggering for some readers.
I feel both angry and bewildered right now. You see, my daughter was sexually assaulted on the weekend. I'm not sure if I can even call her lucky in a strange way, because the assault was minor in the whole spectrum of assaults, or unlucky, because she was chosen, not for the first time, but the second.
Spending time with my daughter made me think about my life. You see, 43 years ago, I was sexually assaulted for the first time. The first of what I would term 'major' anyway. And I am actually part of my daughter's 'me too' club, because I managed to talk my way out of it, before it became even more serious than it was.
Watch: The hidden numbers of women and violence. Post continues after. 
Mine was an ex-boyfriend, whom I considered a really nice guy, although many others had warned me that he liked control. I was 18. I had gone out with another person after we had broken up. He asked me to a party when he saw me at a pub with my parents. I had not long broken up with the other boy, and off I went to the party with him and his mates. The party was non-existent. Instead I was taken to a river, and he basically attempted to get what he assumed the other guy had had. His brother and mates drank outside of the car while it was happening.
It is a strange feeling when someone you know and trust does this – I didn't feel in danger of my life, but I did feel that I had no choice in what was to happen. Somehow, sometimes, an instinct also kicks in, and it did for me that night, as has done for countless women, before and after me. The guy I had just split with, was a cop in the city. I used that as my threat. I used it over and over again, until he stopped; he told the others to get into the car and drove me home. Yes, he drove me home. So I was lucky, wasn't I?
I had to face my mother who was so worried because it was so late, and I had to try to talk her down on her seeing 'love bites' all over my neck. Yep, I was still being humiliated, even though I considered that what I had done was a good thing. On top of that, I had a proud, hot-headed, protective father, who would've ended up in prison if he had known, so I had to say nothing. This way of dealing with things, at least has changed. My daughter can tell the world, and I want her to tell whoever she likes.
Since then there have been at least two other occasions where assaults have happened. I call them fairly minor I suppose, but they involved tongues and touching, so you always remember them. Each and every one. And in saying this, I don't even include the bra strap snapping at school, the teasing about your appearance, e.g. boobs, tits, bum, etc., the wolf whistles as you walk past an all-male work site, the touch ups you receive in pubs, or the abuse you receive when you tell some blokes you're not interested.