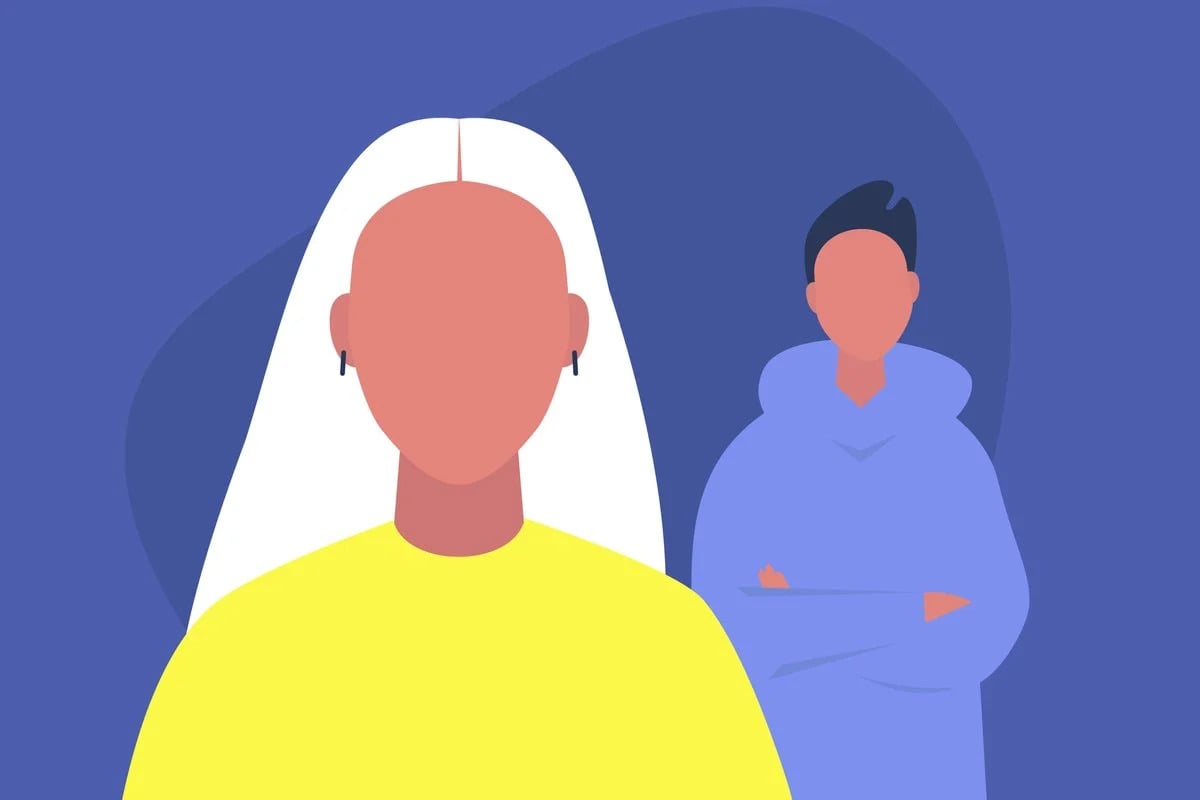 Every girl has that friend. You know the one. She's forever stuck in a spinning wheel of dating the 'bad guy'. The kind of person who seems to be covered in red flags. 
They're emotionally unavailable. Impulsive. Borderline narcissistic. Always guarantee heartbreak. 
Yet, for some strange reason, it seems like it's just her... type. Right?
Watch: Speaking of dating... here's a hilarious round-up of dating horoscopes. Post continues below.
As it turns out, the allure of always going for the 'bad guy' might not be as clear-cut as you might think.
We reached out to psychologist Nancy Sokarno from Lysn to find out more about the 'good guy' versus 'bad guy' mentality, and what we might want to reconsider. 
For the purposes of this article, we're using the term 'bad guy' for all genders and gender expressions. Because yes - a 'bad guy' can be anyone.
Why do we categorise 'good guys' versus 'bad guys'?
"I think it's a really nuanced topic because it depends on personal morals, ethics, experiences, how we treat ourselves and ultimately what we're willing to put up with," explains Sokarno. 
That, and pop culture is also undeniably obsessed with the whole battle between 'good' and 'evil' - which Sokarno said becomes a massive player in how we perceive people.
Just think of all the movies you've watched with a superhero and romance narrative - they almost always portray the typical 'good guy' and 'bad guy' characters.
"Every story needs a villain, and these characters are often portrayed as charismatic, domineering, and lively. The 'good guy' on the other hand is often portrayed as being nerdy, shy or a bit of a klutz!"
Are 'bad guys' just bad people?
When it comes to what makes people... jerks, Sokarno said 'bad guys' are not actually always terrible people. 
In fact, oftentimes we have a misconception that someone has to be one or the other - which isn't necessarily the case. It's a little more complex than that. 
"There are definitely bad people out there, but I don't think it's that black and white," said Sokarno.
"The way someone behaves can be due to their personality, but most of the time it really comes down to how they respond to a specific situation given their circumstances at the time," she explains.
"This shouldn't excuse anyone's bad behaviour but there are certainly scenarios where someone might behave different due to what's going on."
She said this can sometimes lead someone to be tarnished with the 'bad guy' label - even if it's not necessarily true.