Like most single twenty somethings, I have dabbled with dating apps.
I'm on Tinder, Bumble, and I think I once considered downloading Happn.
So when I got onto the subject of dating apps with a friend at lunch last week, I figured I was pretty "hip" and "with it" as the cool kidz say.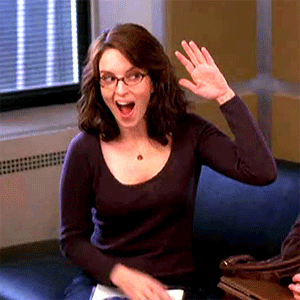 But alas, it would appear I am none of those things.
My friend told me that he had recently joined a new dating app named 'Raya'. He could not speak highly enough of it. But here's the catch.
I can't sign up.
It's basically a party that plebs like me aren't invited to.
I know what you're thinking; "But you're the coolest person in the whole world. Any app would be lucky to have you." And of course, you're right. I thought the same thing.
But my friend explained that Raya is only available to people who have an "Instagram influence" and come from a "creative industry". I use "skeptical quotation marks" because I'm pretty sure "creative industry" is code for "underwear model".
More research revealed that your 'membership' is determined by the vote of an anonymous committee.
In short: A round table of "creative" creeps decide if you're hot or not, based on straight up Instagram stalking.
Members are said to include Kelly Osbourne, Moby, Joe Jonas, Hilary Duff, Matthew Perry and even Amy Schumer, who is rumoured to have met her boyfriend on the app.
Just last week, Raya made headlines after a former reality show contestant Vicky Pattison, surely the PRIME CANDIDATE for this sort of club, was rejected - despite the fact she had 3.2 million Instagram followers.
The app has been dubbed the "Illuminati Tinder", bringing together C-list celebrities, who desperately want to avoid the average/dirty/poor among us. If that's not romance, well then I just don't know what is.
My friend explained to me "It's great in that you're not swiping through ugly people for 10 minutes to find one hot person..." which made me instantly reconsider our friendship.
He continued, "It directly links to their Instagram which is great as you can get a good stalk on before you swipe them...I've met some babes."
Images from my own Instagram profile began to flash before my eyes. "Ah", I thought. "I understand why I've never been invited to Raya..."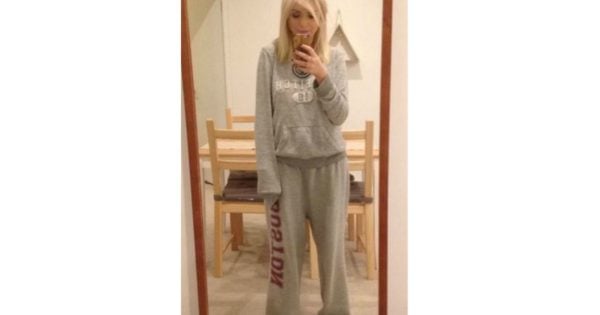 He then showed me the profiles of a few "Insta babes" and it was glorious. There are about 10 or so images, that play as a sort of montage, with background music. Like an animated ad for their own hotness.
Unlike Tinder and Bumble, you can't screenshot the profile of it's users. You see, the privacy of the beautiful/Instagram famous A-Z list is much, much more important than yours or mine.
Vogue writer Karley Sciortino wrote that Raya is a lot like high school "where the hierarchy of popularity is superficial and undeserved", and I tend to agree with her.
Cliches single girls are tired of hearing. Post continues below.
But here's the thing. I don't hate Raya.
In fact, I love Raya. And here's why.
Now all the dickheads are grouped together in one place. 
The, ahem, "creatives", who like to express their creativity through Instagram pictures of flat lays/their breakfast, are not the kind of people I want to meet on dating apps. Everyone on Raya...kind of sounds like the worst.
In fact, anyone who thinks they are too good for Tinder, and has downloaded an app exclusively for the 'elite', probably isn't my soul mate.
Maybe Raya is a conspiracy, designed by someone just like me, who is sick of men and women with an inflated ego. It's genius. They think they're the winners...but really...we're the winners.
So I'm all for Raya. I'm all for the montages of beautiful, professional photos, taken on a trampoline deck of a private bungalow in the Maldives, with Drake playing in background. All power to them.
I'm sure they will find exactly who they're looking for.