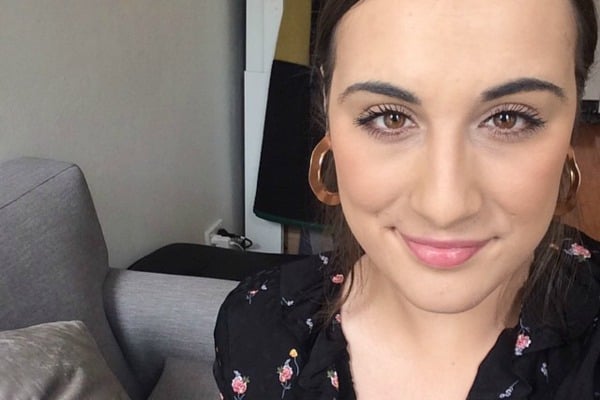 Have you ever successfully matched with someone on a dating app and thought of a cracking opening line only to receive…no response?
I once matched with a guy called Stu on Bumble and made a ridiculous dad joke that I thought was totally charming at the time, but he never replied.
I'm much too embarrassed to repeat it here, but it involved a word play on his name and a reference to "stew", as in the food…
What the hell is wrong with me?!
If only I had someone to snatch my phone away from me and compose the perfect opening line.
Enter Holly Bartter, a professional online dating expert who actually gets paid to manage people's online dating profiles.
She owns a company called Matchsmith, "a convenient approach to dating" whereby clients give her full access to their online dating accounts so she can pretend to be them and secure dates.
…Sort of like a professional catfish, though much less creepy.
"I was very much the match maker for all my friends and family and eventually colleagues," Holly says of her inspiration to start the company.
"I had the opportunity to sort of play around on my friends' apps, you know – 'I'll match for you, you match for me', then some colleagues of mine actually let me go on their app and play as them."
After discovering she had quite the knack for setting her friends up on dates, she started Matchsmith.
"It started as more of a chance to match with people they wouldn't usually swipe on themselves, and have someone do the boring bits for them.
"A lot of my clients are corporate men and women between the ages of 29 and 52, so they have very different time allocations and don't want to be having long, drawn-out conversations on Tinder or Bumble for weeks.
"They might've just come out of relationships where they didn't have to use these methods – it was very much the traditional sense of dating. So for them, jumping back into the dating pool and having someone to manage their apps when they're very busy and work long hours. They outsource everything else – so it just made sense for their schedules to outsource their dating apps, too."
What your date really means. Post continues after video…
Holly says the purpose of her role is to cut through the noise and speed up the process of securing a date, which is often the hardest part of online dating.
"It's not like I'm going in there and impersonating them, it's more sort of to move their apps forward to a point that they're happy with during the week – and just set up their dates for them, with all their physical preferences, their likes and dislikes.
"All I do is match for them and start the conversation, then come back to them and say look I've found a connection – I think they want to meet you. And then we take it offline together."
Usually, Holly will meet with her clients to discuss what they're looking for in a match – whether it's a long term partner or casual fling, before they hand over their dating app logins.
For the purpose of this article, I sent Holly screenshots of my Bumble profile so she could tell me where I'm going wrong. (Disclaimer: I haven't updated it in about a year).
Here's what she had to say of my photo selection: