This week, Ruby Rose tread into some very dangerous territory.
Following the results of the same-sex marriage postal survey, Rose tweeted to her 1.3 million-odd followers, "So glad to see Lisa Origliasso screaming in excitement about the yes vote after telling us she thinks we should feel 'lucky' we don't get stoned to death like they do in other countries and to get over it a few months ago. Really warms my heart," followed by an eye-roll emoji.
Look, I don't want to go making assumptions here, but I think maybe it didn't actually warm Ruby Rose's heart at all. 
Listen: Mia Freedman, Holly Wainwright and I discuss the complexities of dating a twin. (Post continues…)

Soon after, she deleted the tweet – and as we all know – a deleted tweet is how every good story begins.
Rose is dating Jess Origliasso, one half of The Veronicas.
Jess and her identical twin sister Lisa emerged as an Australian pop duo in 2004, and only last year released a new single. They were, at least professionally, inseparable.
Then, in November 2016, Jess announced she was dating long-time friend, Ruby Rose.
At first, the three appeared to get along very well.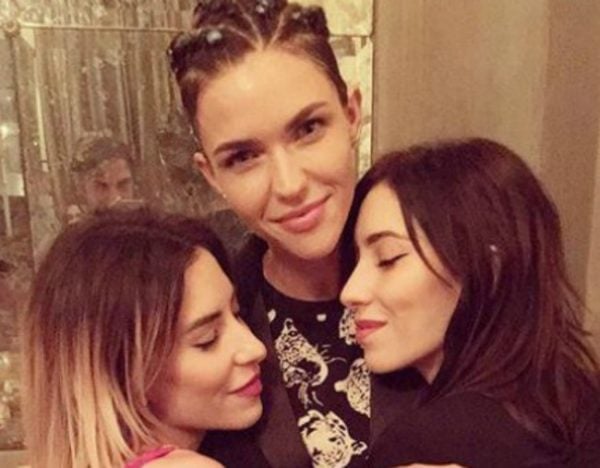 And then something happened.
We do not know what happened, but their studio album will not be released in 2017 as planned, due to "personal circumstances".