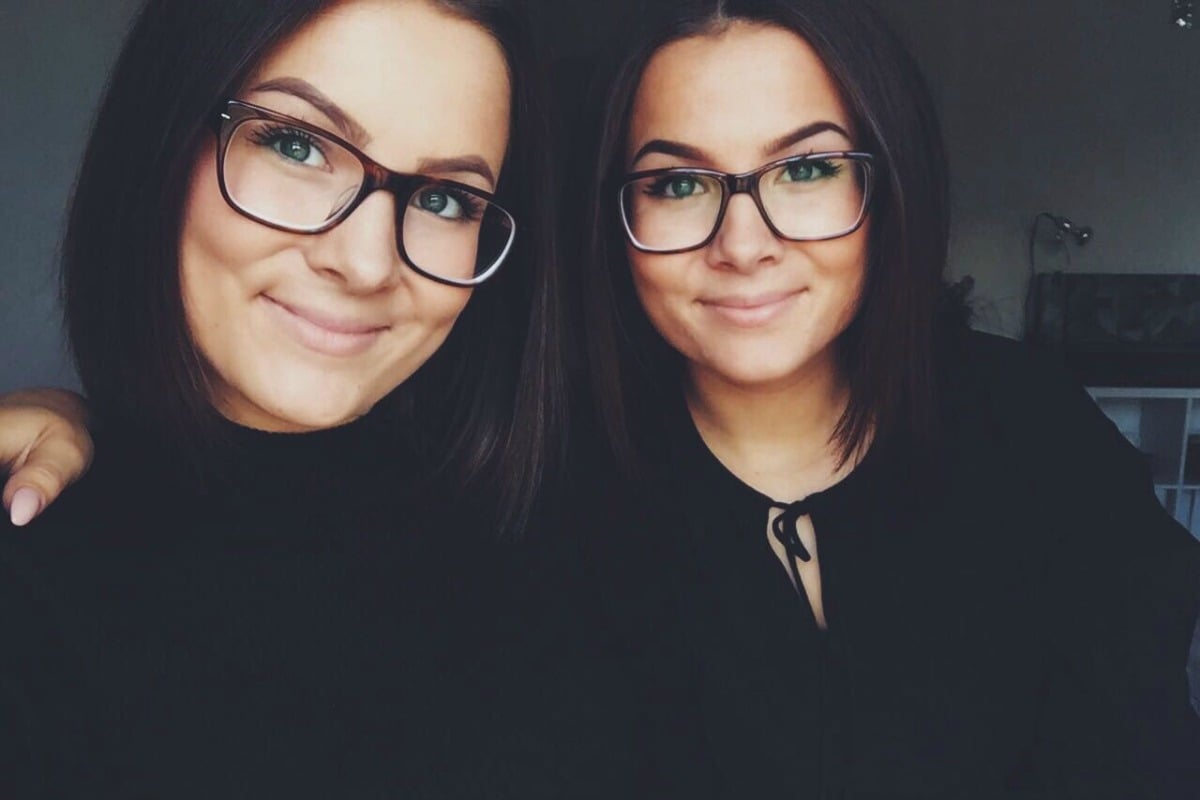 There's simply nothing like the bond between twins. As a twin myself, I can attest to this.
No matter how much we disagree or annoy each other (which can be a lot) there's no one else in the world that knows me better than my twin. After all, when you share a womb with someone for nine months, or as my sister likes to put it "were womb mates",  you develop a very unique kind of relationship.
But that means when it comes to dating a twin, it can be a very unusual experience.
Watch: A first date with twins Clare & Jessie Stephens. Post continues after video. 
While we can be protective of each other, there are also some perks that come with dating a twin, like becoming friends with the other twin. Which is basically like a two-for-one bonus.
Here are seven things people who are dating a twin know to be true.
1. You get asked the same questions over and over again.
When you're dating a twin, you'll probably get used to being asked the same types of questions about what it's like to be with a twin, especially if they're identical.
"You will always get asked, no matter how long you've been together, if you fancy the other twin," says Caitlin.
"I'm amazed by how often I get asked if I get them confused, but I don't think I ever have. They are two very different people," says Kateri.
2.  Twins share a very different kind of bond.
There's simply no else in the world who knows us better than our twin does. So no matter how long we've been dating, our twin will often be the first person we turn to for advice. 
For some reason, they often know exactly what we need to hear, even if it's not necessarily what we want to hear. 
"I've never realised how close twins are until I started dating one," says Patrick.
"No matter what each twin says, they will always want the support, advice and validation of the other twin – sometimes more than they want your own, which can be hurtful sometimes but is the reality of their close and unique relationship," says Caitlin.
3. Twins aren't great at keeping secrets from each other.
Whether you like it or not, twins tell each other everything… and I mean everything. As individuals, we might be good at keeping secrets but when it comes to withholding information from our twin, we're not so great at it.
In fact, if you ever tell me a secret, you can believe me when I say I won't tell a single soul* (*except my twin). My twin is always the exception. My twin definitely knows about the last stupid thing we fought about and the latest friendship drama you told me I had to keep a secret.