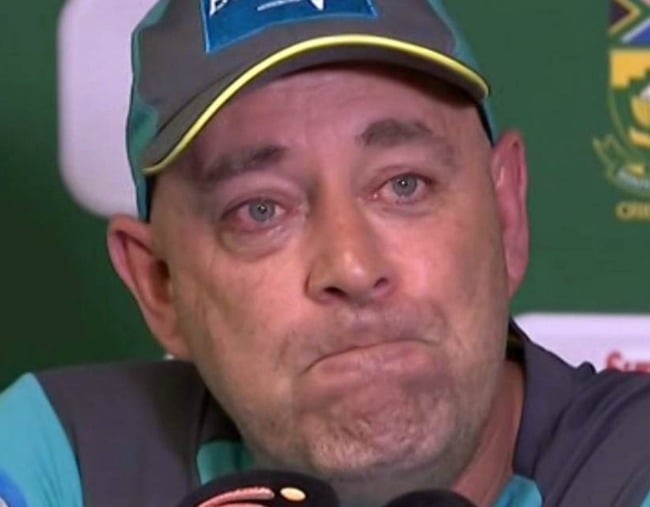 A teary Darren Lehmann has quit as coach of Australia's cricket team.
Australia's fourth Test against South Africa, which starts in Johannesburg on Friday, will be Lehmann's final match in charge.
Lehmann read a prepared statement and took a few questions, struggling to keep his composure.
But that was nothing compared to the emotional scenes behind closed doors, when he told players he would be quitting.
"Speaking to the players and saying goodbye, telling them the news. That was the toughest thing I've ever had to do," Lehmann said.
"Watching those two young men (Steve Smith and Cameron Bancroft break down in tears) … it's been unbelievable."
Can we choose what we are outraged about when it comes to sport? Mamamia's Holly Wainwright on the story no one's talking about.
Lehmann was set to step down when his current contract expired at the end of the 2019 Ashes, but the cheating scandal has forced him to reconsider that plan.
A sleep-deprived Lehmann thanked his family for support, overlooking World Cup glory and Ashes series wins when asked to nominate his proudest moment as coach.
"The way we dealt with Phillip Hughes," Lehmann sobbed.
"We're only playing a game.
"We lost a great young man and the way we tried to deal with that was my proudest moment as coach."