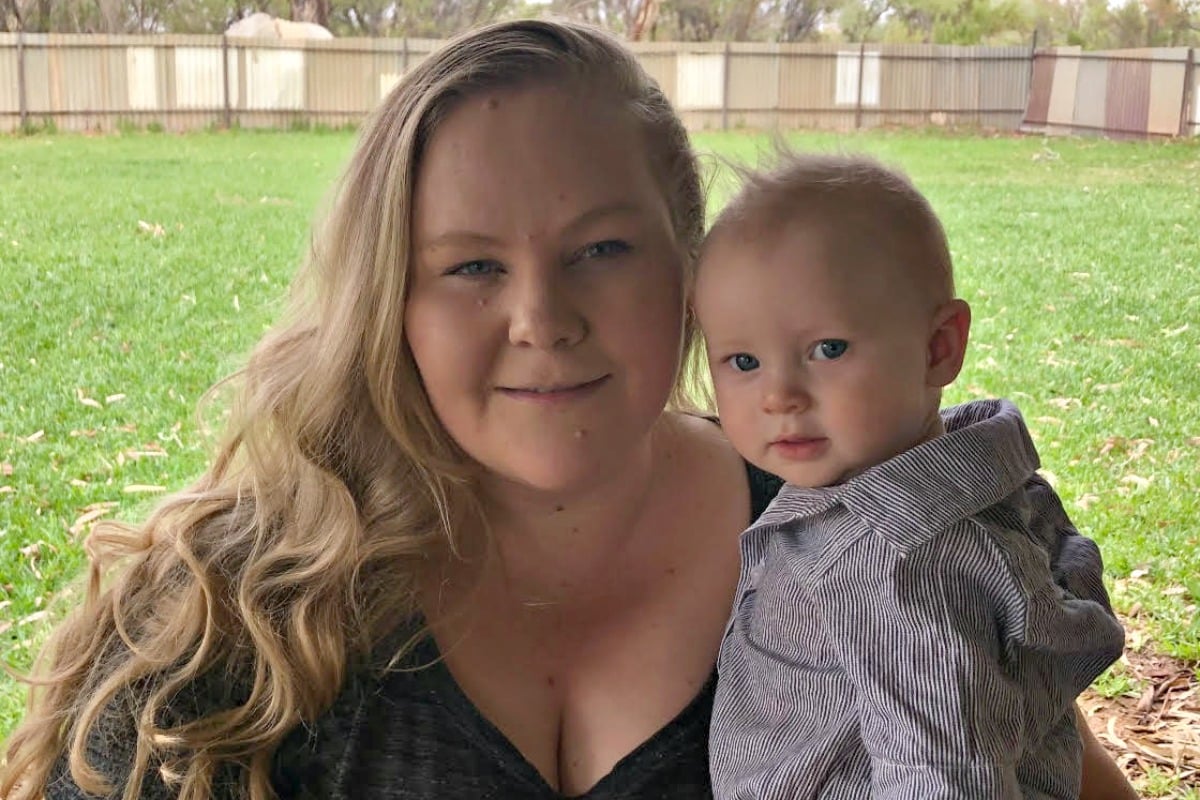 Each night, like millions of parents around Australia, Lauren Blunden prepares a bath for her child. But the water she lathers over seven-month-old Will's beautifully soft skin is more precious than most. It's rain water, taken from her family's fast-dwindling tank.
Lauren, 28, lives with her husband Matt on Tolarno Station, a 500,000 acre patch of land on the ailing Darling River in far western New South Wales. The river water that supplies their home is now running brown through their taps, too toxic to drink or touch. And it's been that way since before Christmas.
"It's pure filth. It's absolutely disgusting. You turn on one tap and it fills your house with a rotten smell, like sewage," she told Mamamia. "It's terrifying. I keep thinking, what if [Will] gets sick? It's devastatingly frightening."
They are just one of the families affected by the water crisis unfolding in the region, where the collapse of the river system has resulted in toxic algae blooms that have destroyed millions of fish and affected residents' water supply.
Over the past few weeks you would likely have seen images surface on news sites and social media showing carcasses of thousands of fish floating in green scum. Desperate farmers scooping up lifeless hundred-year-old Murray cod, pleading for politicians to pay attention. In some areas, there's no water at all. Just a bone-dry channel where the life-sustaining waterway ought to flow.
Lauren and Matt were recently forced to buy a large quantity of filtered river water from nearby Menindee. That area has also been affected, and though it's been treated there are no guarantees of its quality. Desperate, Lauren and Matt are using it to bathe and wash their clothes, but they're not prepared to take the same risk with Will. Their small rain water reserves are kept for him, and courtesy of a recent charity donation, she has also been using jugs of bottled water for his bath and for drinking.
"I have all the usual stresses of a first time mum, but then with the added element of where we'll get clean water for him to drink, to bathe in, to cook his food, to wash his clothes," she said.